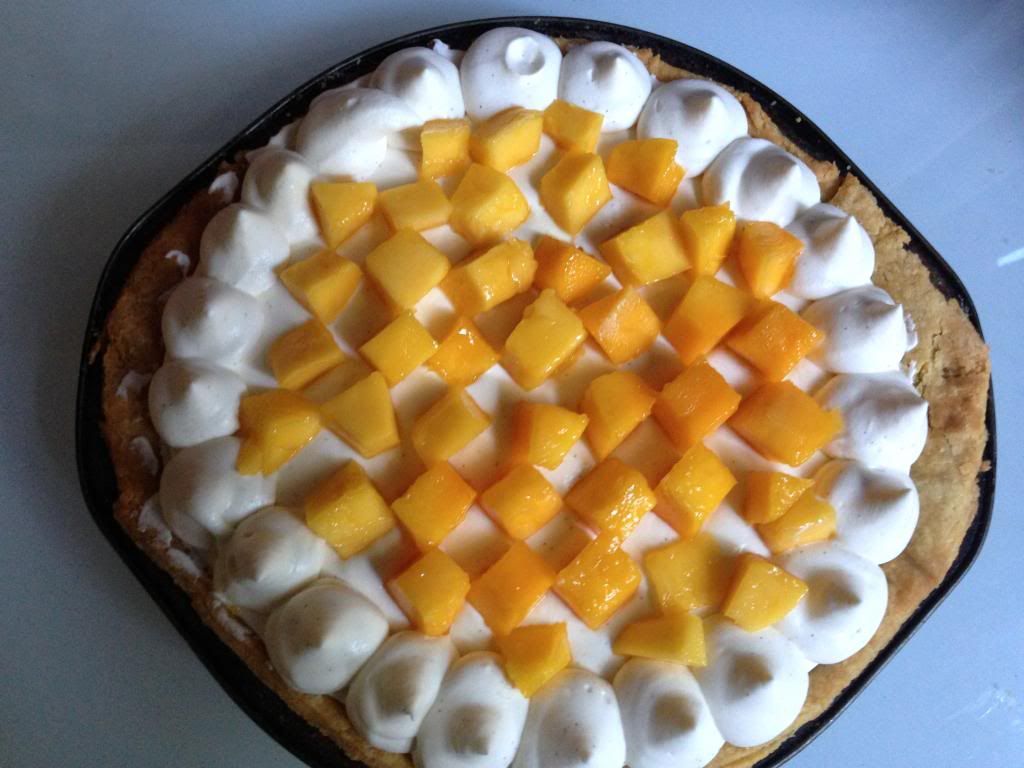 As soon as summer hits, my fruit intake goes through the roof. And while it's mostly eaten in its natural state, sometimes I like to up the calorie content. This one manages to celebrate the fruit that's in season now in Aus while also making it abundantly clear that this pie, the one white as snow on top, is not good for you. I get a muffin top just looking at the thing.
The coconut cream trick is pretty neat. It's all over the internerds about how you can whip the stuff. I think my can must have had stablizers because it didn't separate, but adding normal whipping cream helped. Without whipping cream, the coconut cream makes a pretty great vegan or lactose-free alternative to normal cream.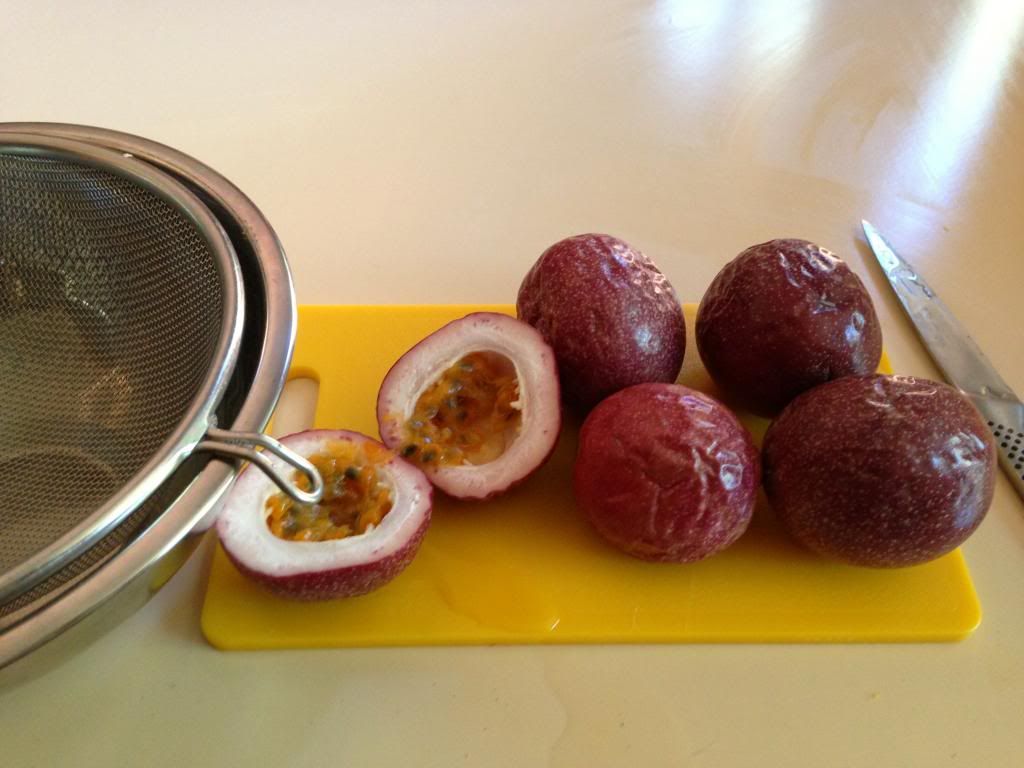 I also made a gluten free version but smashing up some gluten free biscuits in the food processor with a little butter. Squish this into the base of pie tin (or small cake tin if making for one) and chill for 30 minutes. I used gingernut biscuits and the crust was just as tasty as the one below.
Ingredients

Pastry
250g plain flour
150g butter
1 egg
pinch salt
1 tbsp golden syrup
1 tsp ground ginger
1 tbsp water
Passionfruit butter
1 tsp gelatine
2 tbsp water
1/2 cup passionfruit juice
1/4 cup lemon juice
4 eggs
3/4 cup sugar
125g butter
Coconut cream
300ml coconut cream
300ml cream
2 mangoes, to decorate
Preheat oven to 180 degrees celsius. To make the pastry, place all ingredients in food processor and pulse until mixture resembles breadcrumbs. Bring together on bench, wrap in plastic and chill for an hour. Once chilled, roll to around 3mm thick. Place in a greased pie tin. To blind bake, prick holes in bottom of pastry with a fork. Cover with baking paper and fill with baking weights (rice, dried pulses). Bake for 15 minutes. Remove baking paper and weights and bake for a further 10 minutes. I found the edges were colouring quickly, so covered with foil for the second turn in the oven. Once baked, leave to cool.
To make passionfruit butter, soften gelatine in water. Place remaining ingredients in a double boiler (saucepan of water with heatproof bowl on top). Stir with wooden spoon until mixture thickens. Add the gelatine and stir until dissolved. Cool in fridge covered with plastic wrap.
To make coconut cream, refrigerate coconut cream in fridge overnight in can. Remove from the fridge and separate cream from water. If the cream has not separated, it shouldn't be a problem as it's still quite thick. Whip cream and coconut cream in mixer until thick. Pour into piping bag and place in freezer.
To assemble, fill pie crust with passionfruit butter. Pipe coconut cream over the top and smooth out. Top with squares of mango.