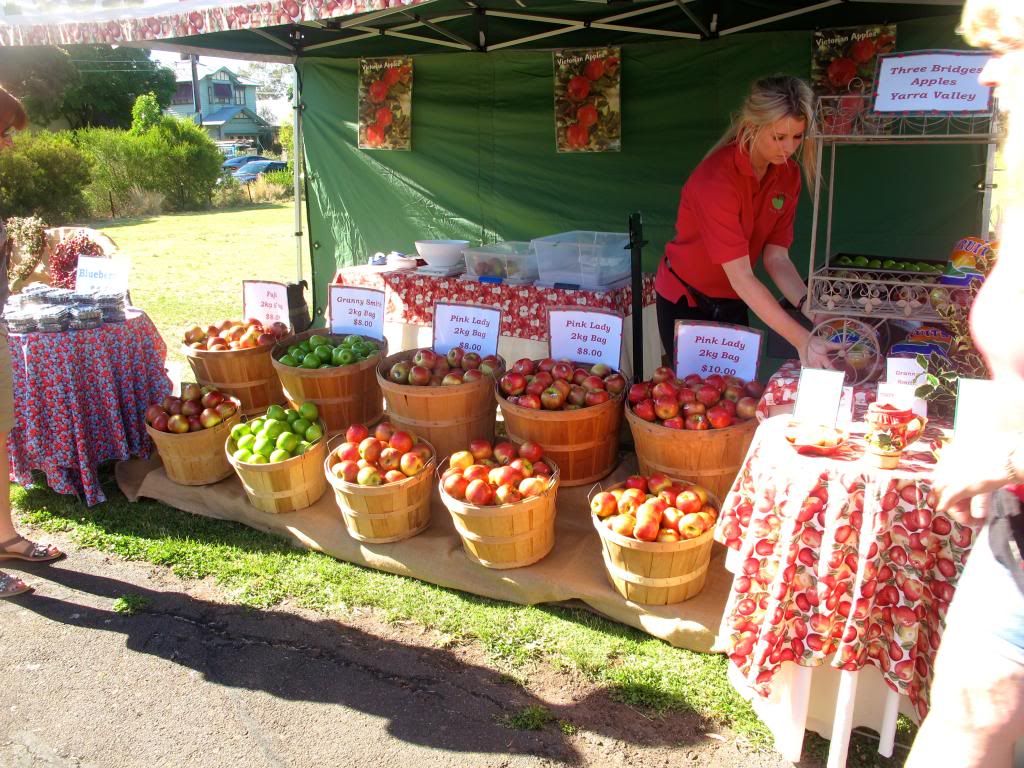 Matty and I cannot agree on farmers markets. I can think of nothing better to do on a Saturday morning - mooching around a park, eating samples of deli bits and other bobs. Matt would rather sleep in. It's not a terrible option but you can't nibble on your dreams and those cheeses won't eat themselves.
Fortunately my Mum feels the same and while she stayed with us recently, we were regulars around the farmers market traps. The Saturday before Christmas we visited the
Preston Farmers Market
on Oakover St. It was hot hot hot at 9.30am so we wanted to get our goodies home toot sweet.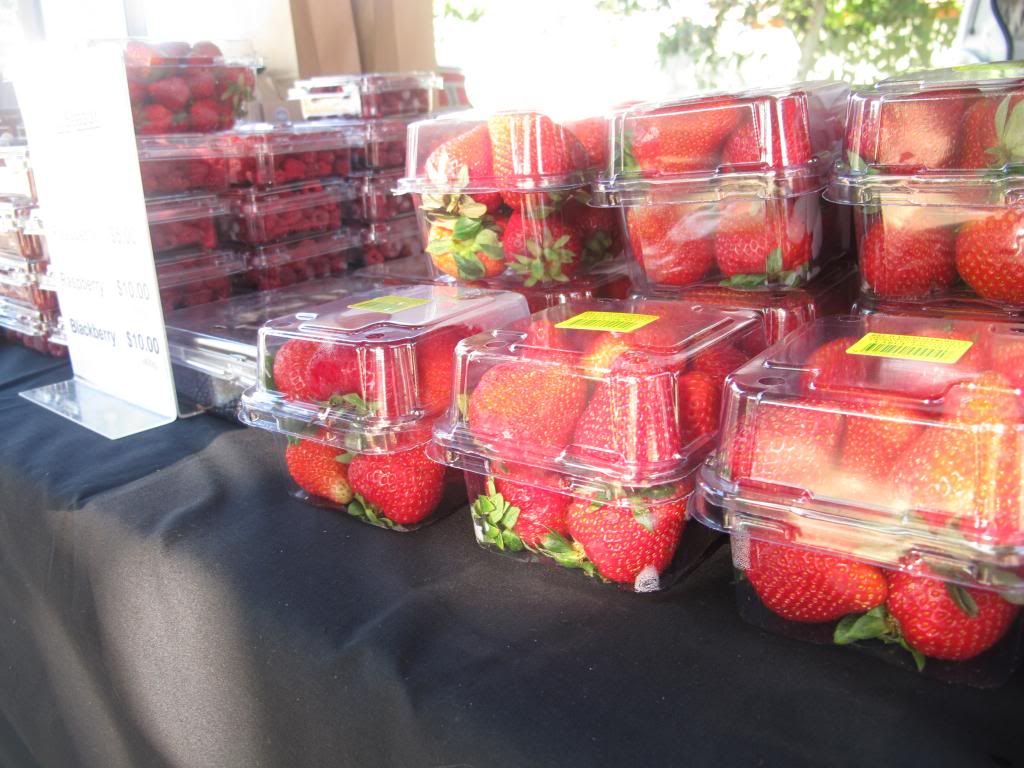 Our game plan is similar to that of an entrance to a nightclub: scope the venue, check out the talent and swoop on the best of the lot (fresh produce, mind, not pretty young things). We can never quite make one lap around without pulling out the purse. Mum picked up some strawberries and I hit up the wine.
The stall from Designer Pasta stocked some pretty beautiful little zucchini and squash. Their stonefruit looked crazy-good, but we knew we have two giant boxes of nectarines and peaches waiting for us at home. Matty goes crazy for pink lady apples so we grabbed an armful. Our early Bennetto Christmas needed some greens and curly lettuce, radishes and fennel fit the bill well.
We thought we were finished and were making our way out of the venue, but honey was calling. It was one purchase too many - the precarious pile of food balancing in my arms came tumbling down. No matter, they all made it home safe and sound.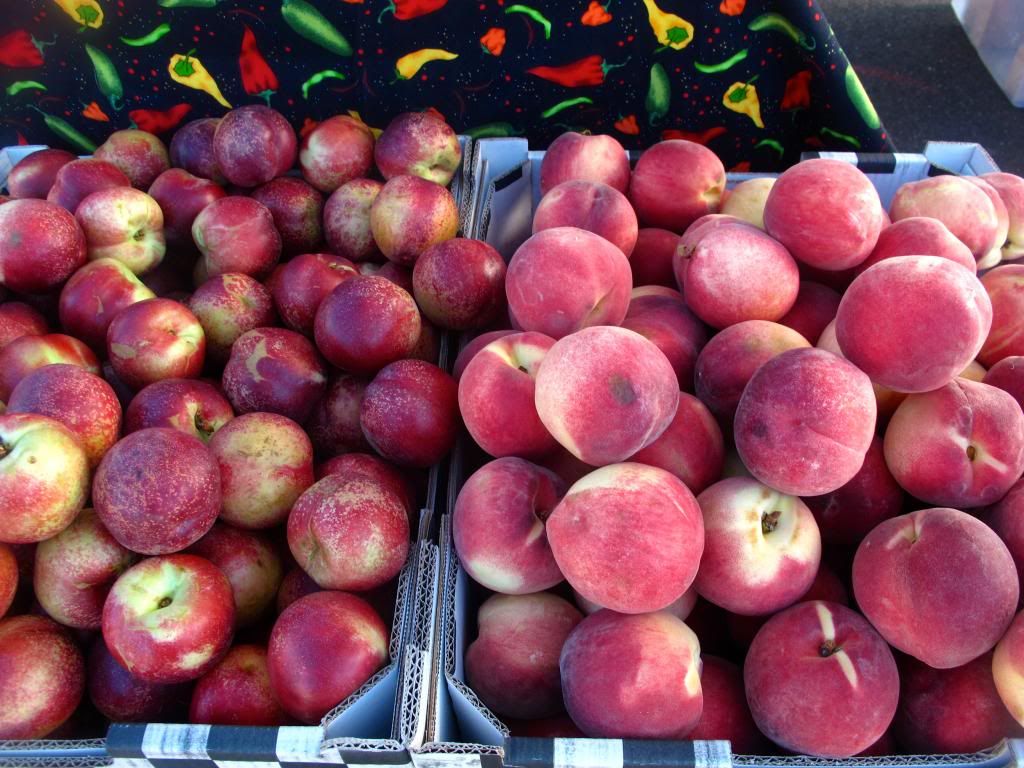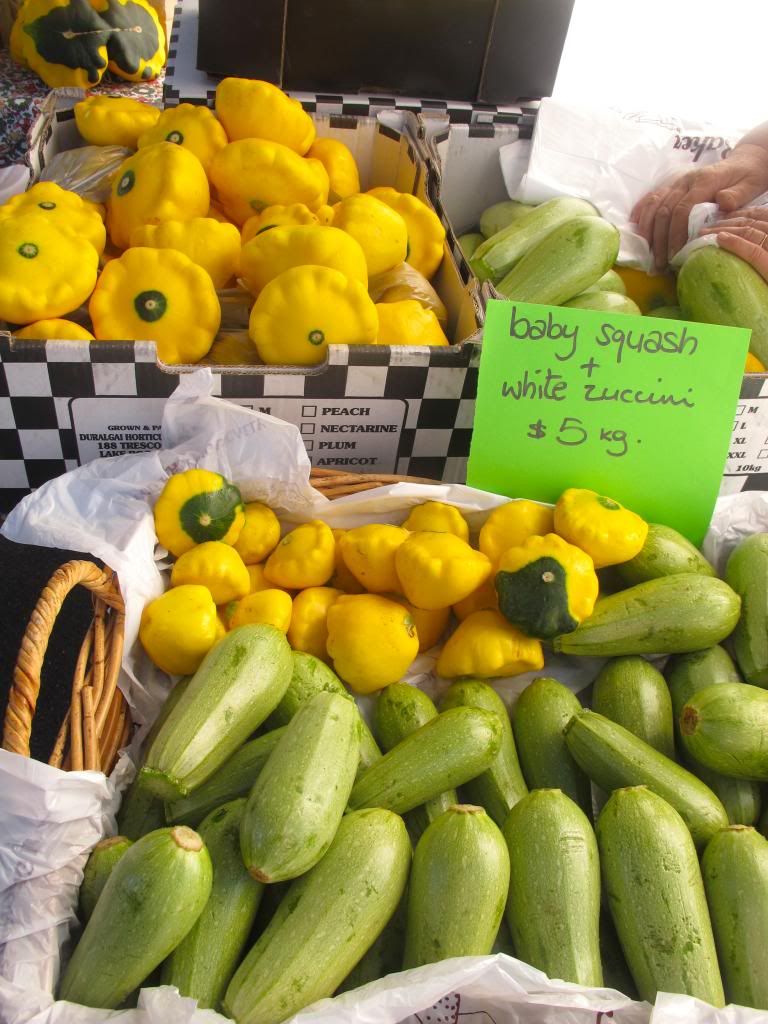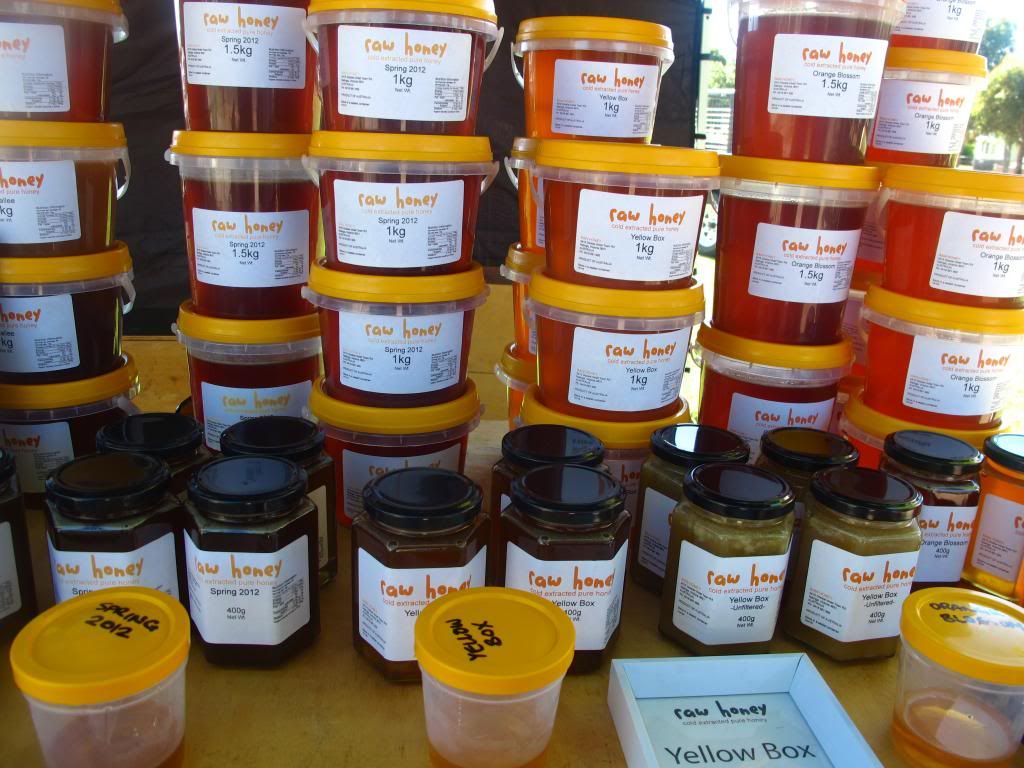 Preston Market is on the fourth Saturday of every month. If you're interested, you can check out some other fabulous farmers markets around Melbourne almost every weekend of the year. My favourites are the
Slow Food
farmers market at Abbotsford Convent and the
Veg Out
farmers market in St Kilda (where I have been known to pick up the most amazing tempeh out there - hubba hubba).