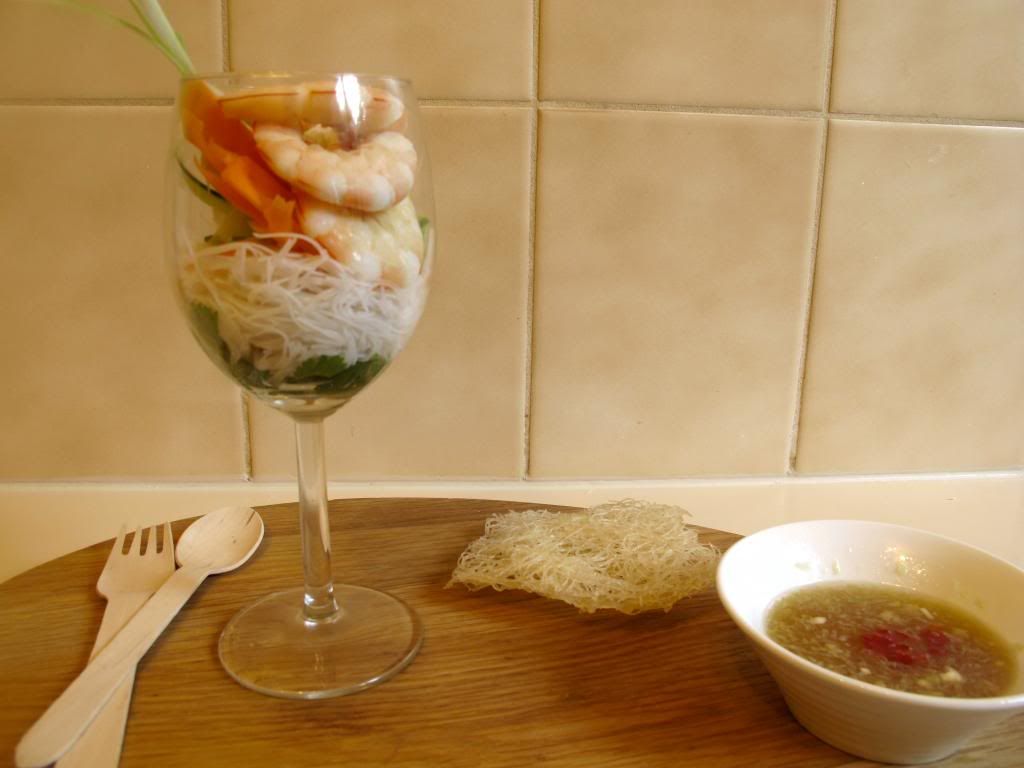 It's Australia Day soon. Four years ago on that day, I met my sweetie pie Matty. I baked for my brother's party, serving up party pies, pavlova, and a few other Aussie classics. Mark's buddies rolled around and tucked in. They all enjoyed the food, but one person was particularly effusive in his praise. Matt complimented my on my party pies and I was smitten. A few hours of celebratory drinks and several karaoke songs later, I had him in my clutches. He didn't stand a chance (insert Predator noises here).
Each year, we celebrate Australia Day with a romantic dinner. Last year it was the
Royal Mail Hotel
in Dunkeld - seriously amazing. This year, I'm thinking of treating my special guy to a night at Flower Drum - he loves Cantonese food but has never been to this Melbourne institution.
All this fancy dining means I don't get a chance to whip Australian classics for January 26 celebrations. I do, however, make up for it in the weeks leading up to the big day. Roast lamb, pies, lamingtons, peach melba: they're all part of the Aussie rotation.
This year, I'm kicking off my celebrations with a clean version of the prawn cocktail. The prawn cocktail normally has some kind of mayo-based sauce, loads of lettuce and prawns. My spin is less eggy and more limey. It has vietnamese flavours, with a similar sauce to bun noodles. Perfect banana prawns are quickly poached, peeled and popped in a wine glass with carrot, cucumber, rice vermicelli and coriander. Some vermicelli are fried for a bit of crunch on the side. To up the Aussie ante, serve it alongside a VB.
Ingredients
1/2 lebanese cucumber
1 carrot
1/3 bunch coriander
2 spring onions, trimmed
12 prawns
1/3 packet rice vermicelli
Dressing
60 grams caster sugar
80 ml lime juice
2 1/2 tbsp fish sauce
1 teaspoon rice vinegar
1 garlic clove, chopped
1/2 small red chilli, chopped
1/4 cup water
Soak the vermicelli in hot water for 5 minutes and drain. Dry on paper towel for five minutes.
Bring a large pot of water to the boil. Poach prawns until cooked. They really only take a minute or two. Drain and quickly rinse in cold water. Peel, removing the head, tails and shell.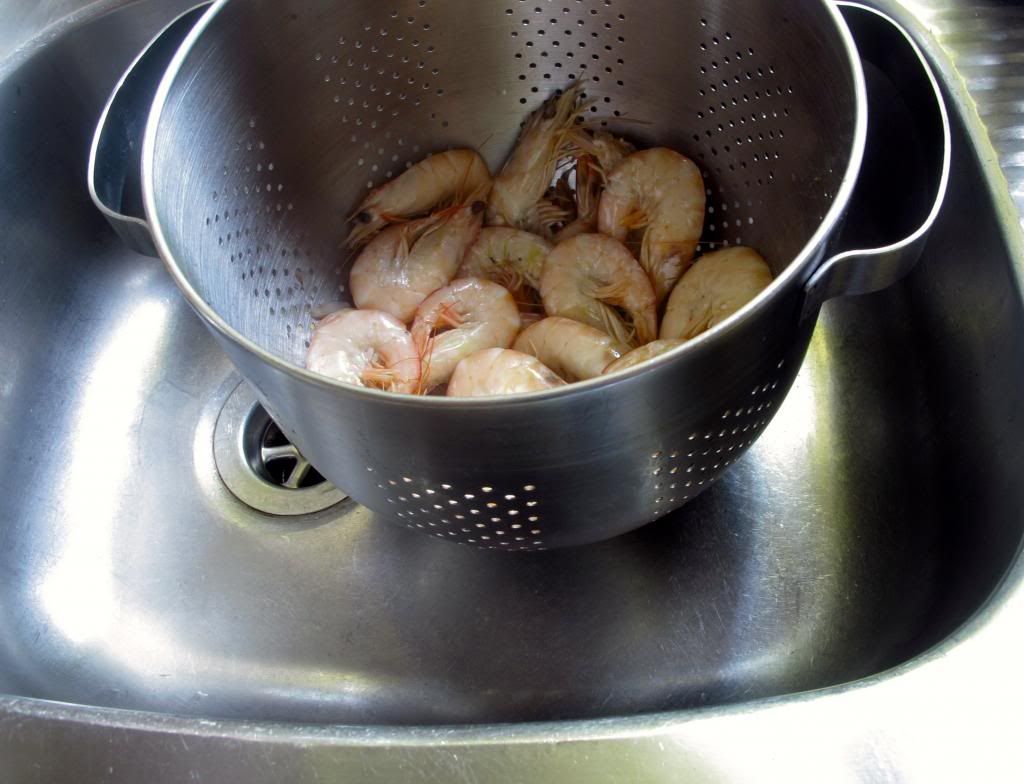 Slice carrots, cucumber and spring onions into 10cm lengths.
To make the sauce, pour the sugar, lime juice, vinegar and fish sauce into a bowl. Stir until the sugar dissolves. Add the water, garlic and chilli and set aside.
Heat some peanut oil in a medium sized saucepan. Drop small handfuls of the vermicelli into the oil and fry til crispy. Drain on paper towel. Only use half the vermicelli for frying - the rest will be used in the cocktail.
To assemble, drop some chopped coriander into the bottom of a glass. Top with soaked vermicelli, followed by carrot, cucumber and spring onion. Place six prawns on top. Serve with a crispy vermicelli cake. Pour over dressing at the last moment.