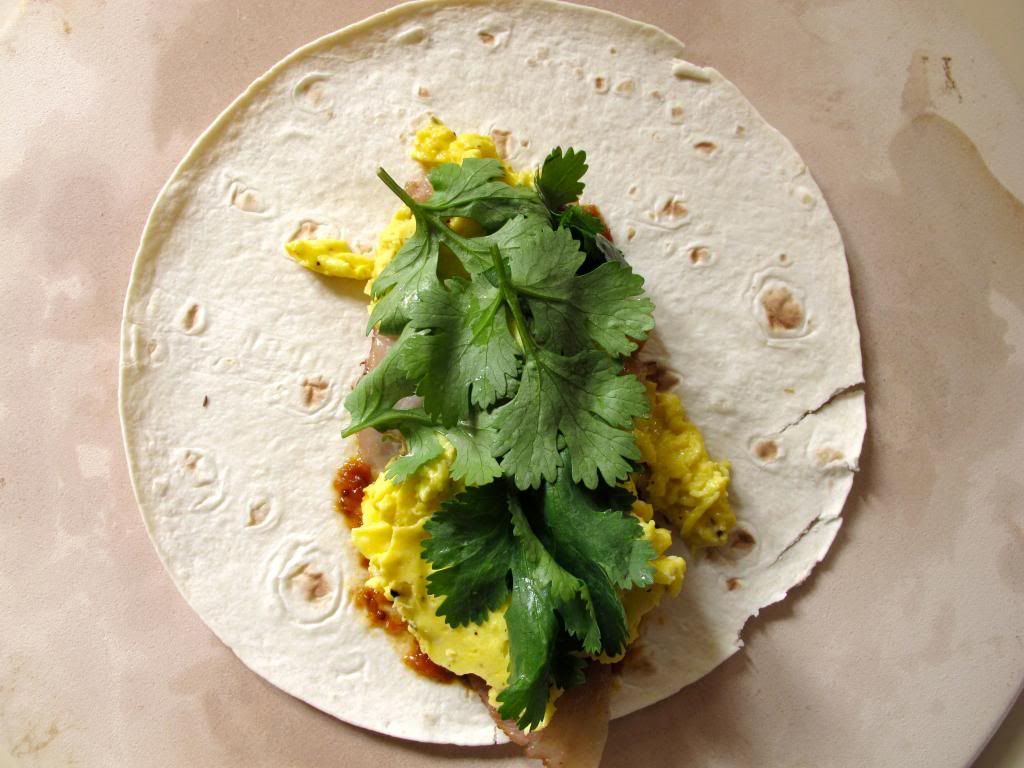 It's here! The weekend is here! It's been a long week at work - the first five-dayer since before Christmas. I've been hanging out for the weekend and not because I have something crazy planned. No, it's because I have nothing on at all. I get to mooch out for two whole days.
Later on, I plan on pulling up a chair at Movida Next Door with the latest Gourmet Traveller for a couple of hours. It's my absolute favourite alone-time activity. Maybe I'll fit in a spot of shopping, maybe some gardening. I'm completely, wonderfully devoid of commitment this weekend.
This morning I rose bright and early to head out to the Collingwood Children's Farmers Market. I have a complete inability to sleep in on weekends, so farmers markets are right up my alley (as you'd know from my visit to Preston Farmers Market). The kids farm is a massive event and I always get suckered in by the bright displays of vegetables, meats, sweet and treats. I love that it's surrounded by trees and wildlife - you'd never know you were smack bang in the middle of Melbourne. This morning I picked up some bacon, eggs and a nice little tomato kasaundi and decided to whip up a breakfast burrito.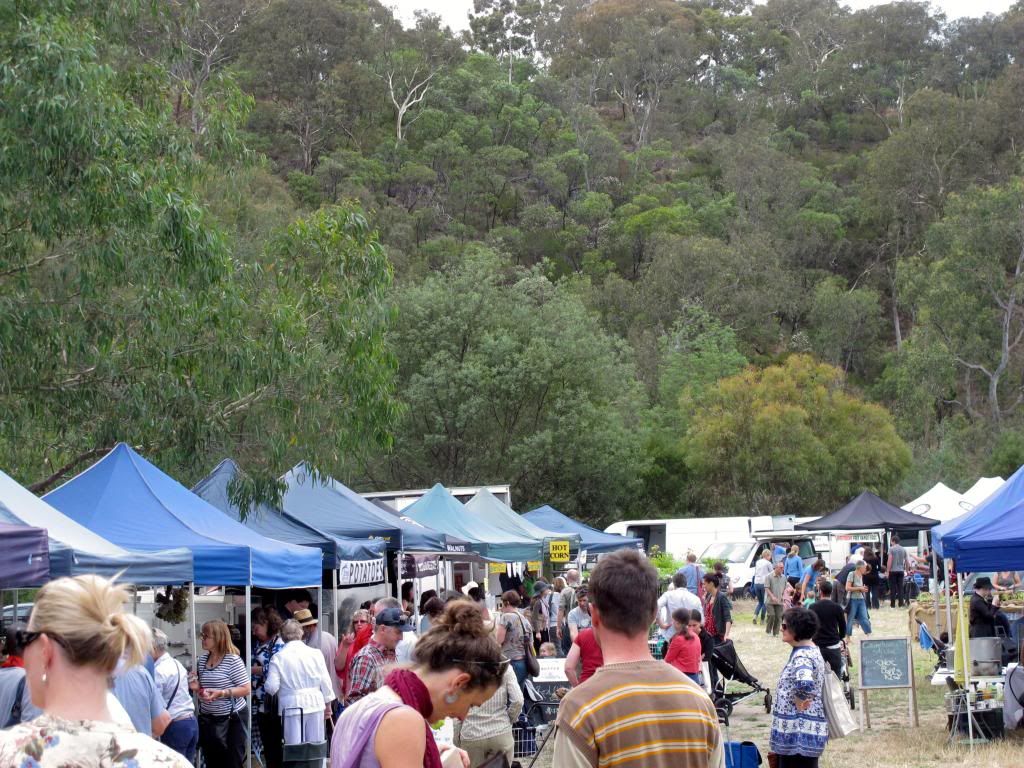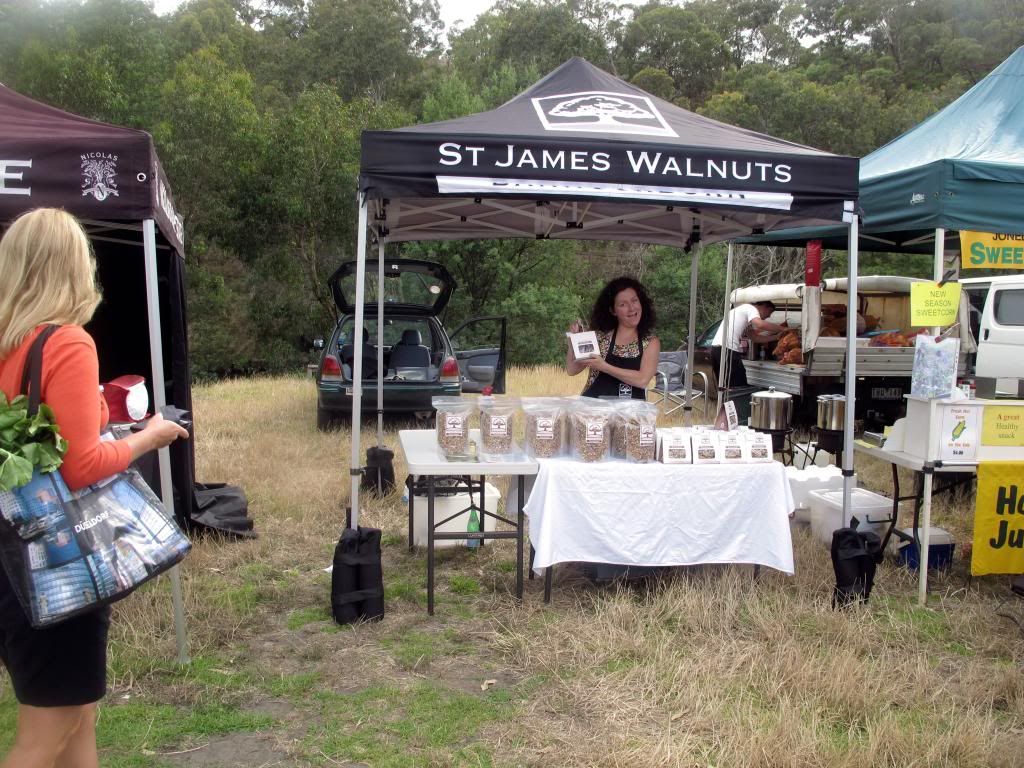 Andrew, a pal from work, has been raving about breakfast burritos all week so I think I've found the source of my hankering. Mine's pretty simple: scrambled eggs, bacon and some kind of sauce. I couldn't resist this tomato kasaundi from Susan Neville. I'm one of those loitering customers: I hang around, trying as many jams and chutneys as I can get my greedy hands on, then leave to make my final decision. I don't take chutneys lightly - they're serious business. This kasaundi is spicy, sweet and lands the right kind of punch for a breakfast burrito.
Ingredients
3 eggs
2 tsp butter
2 rashers of bacon
3 tbsp tomato kasaundi
a few sprigs of coriander
2 tortillas
Fry bacon til golden on each side. Meanwhile, whisk eggs until lightly combined and season. Heat butter in a frypan and add eggs. Stir eggs frequently and cook until slightly runny.
Heat tortillas in microwave for 30 seconds. Spread kasaundi on tortillas and top with bacon, eggs and coriander. Fold and serve.