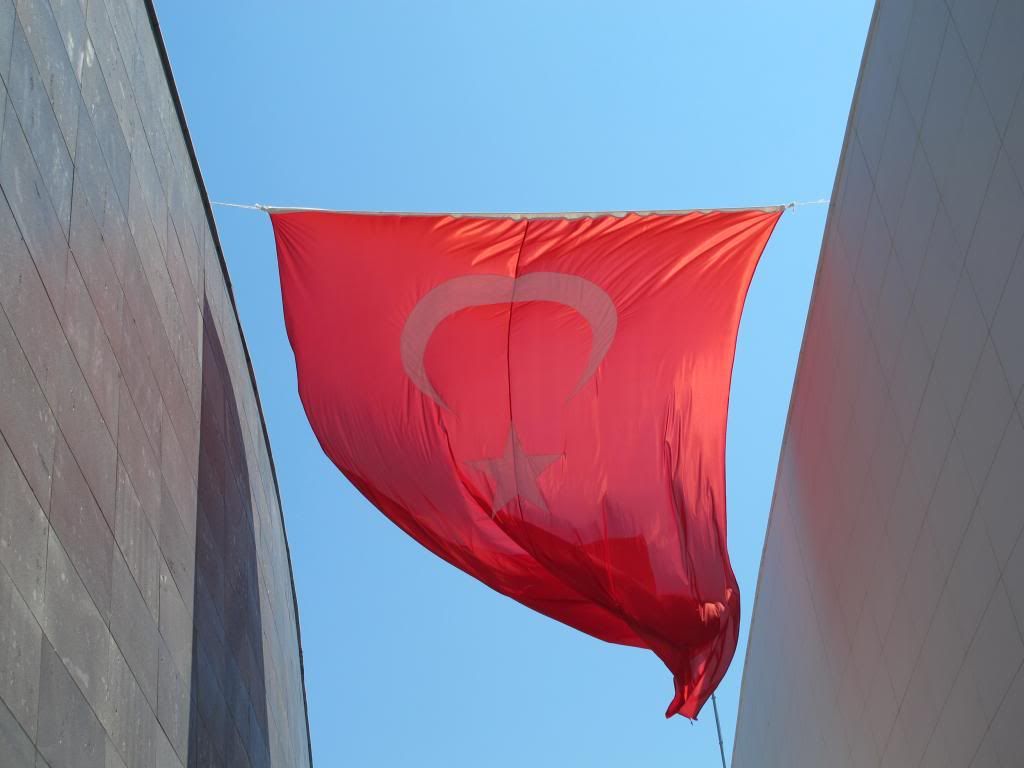 When Matt and I visited Europe last year, a case of seriously crossed wires meant we made a quick stop in Turkey. In the months leading up to the big trip, I sent through a vague itinerary suggesting we "talk turkey" that night, ie. lock down dates, check out hotspots, maybe book some flights. Matt, on the other hand, thought we were headed to the land of borek and baklava. His mind was made up.
We flew in to Instanbul at about 6pm. I don't recommend driving yourself to your destination from either of Instanbul's airports. Unless of course you'd like to confront your fear of driving the wrong way down an eight lane bridge at 180km/hr. In which case, Turkish driving is for you and congratulations on having such specific fears. Find a tour company or private driver - it's worth it just to be able to take in the amazing scenery instead of negotiating traffic.
By the time we picked up our hire car and filled it with petrol it was around 8pm. We arrived at our hotel in Gallipoli at around 2am. The trip took five hours and I cried for three of them. Tailgating is expected (we learned quickly that someone speeding up behind you isn't going to overtake - you're expected to get out of their way). Satellite navigation equipment is rarely up to date - we were lost for a while when the Tomtom directed us the wrong way up on the shoulder of a major freeway. Fortunately, the hotel,
the Gallipoli Houses
, had left our keys out for us and we were able to sleep almost immediately.
Our breakfast was cooked by the lovely hotel staff even though we were a little late. Beautiful turkish sausage, eggs, and some amazing fruits, cheeses and nuts. I picked up an unfamiliar piece of fruit and to this day I have no idea what it was. Small and green, it looked similar to an unripe apricot and was so delicious. I have read that the Turkish people enjoy fruit just before it ripens, so apricot might be it.
We set out to visit the Lone Pine, where many Australian and New Zealand soldiers have been laid to rest, including Matt's great uncle. Along the way, we visited the Anzac memorial and a few other sites along the seaside road. We were struck by the heat, the peace and the beauty of the place.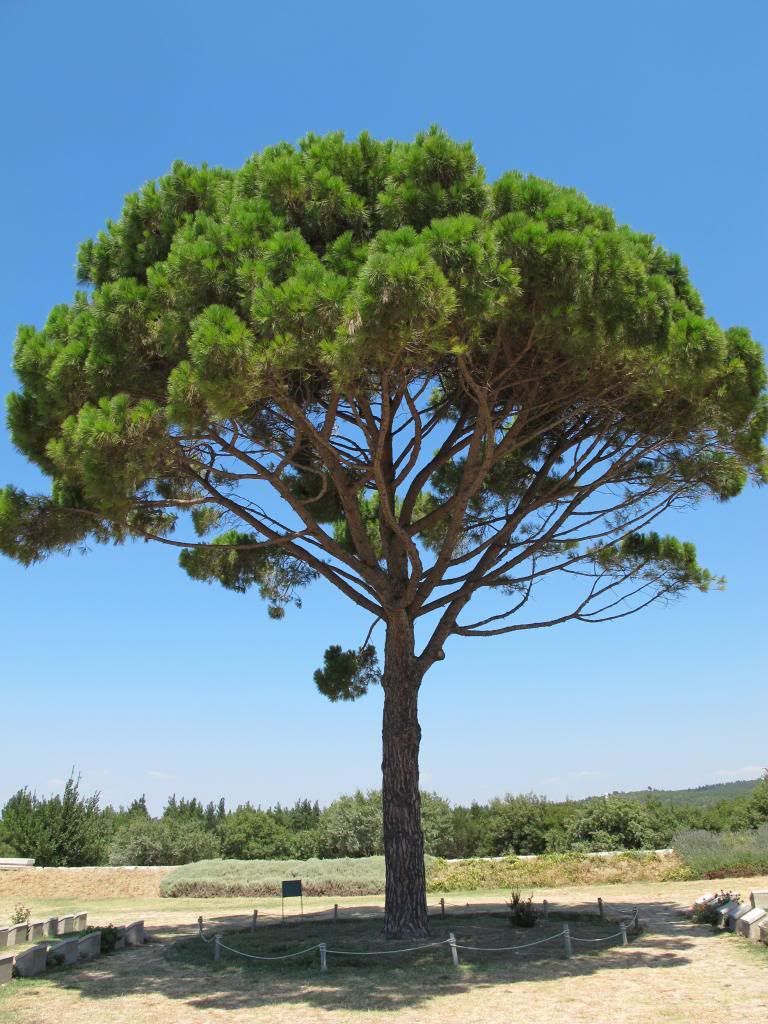 Another lesson you can learn from the great book of Emma and Matty's Turkey Travel What No To Do: don't try driving up the rough track to Lone Pine in a hire car. I'd go so far as to say don't try walking said track in the middle of July. A 1.5km rough hill climb in 40 degree heat later, we reached the top and had a rest in the shade of a tree. And found the sealed road we could have used to drive up.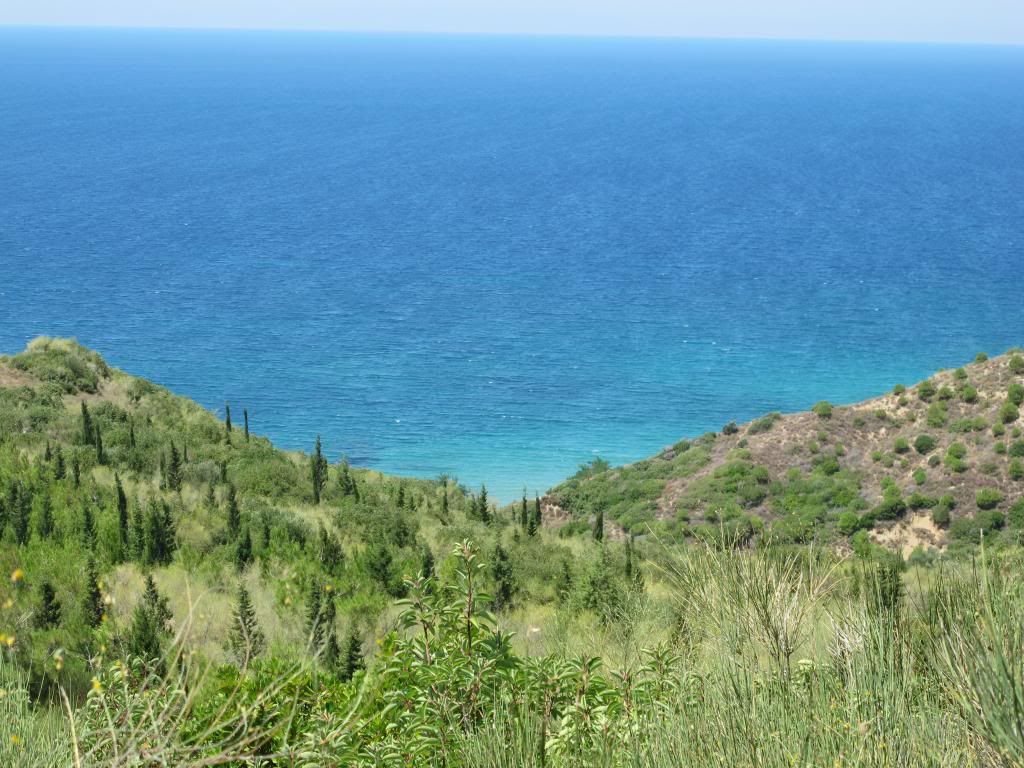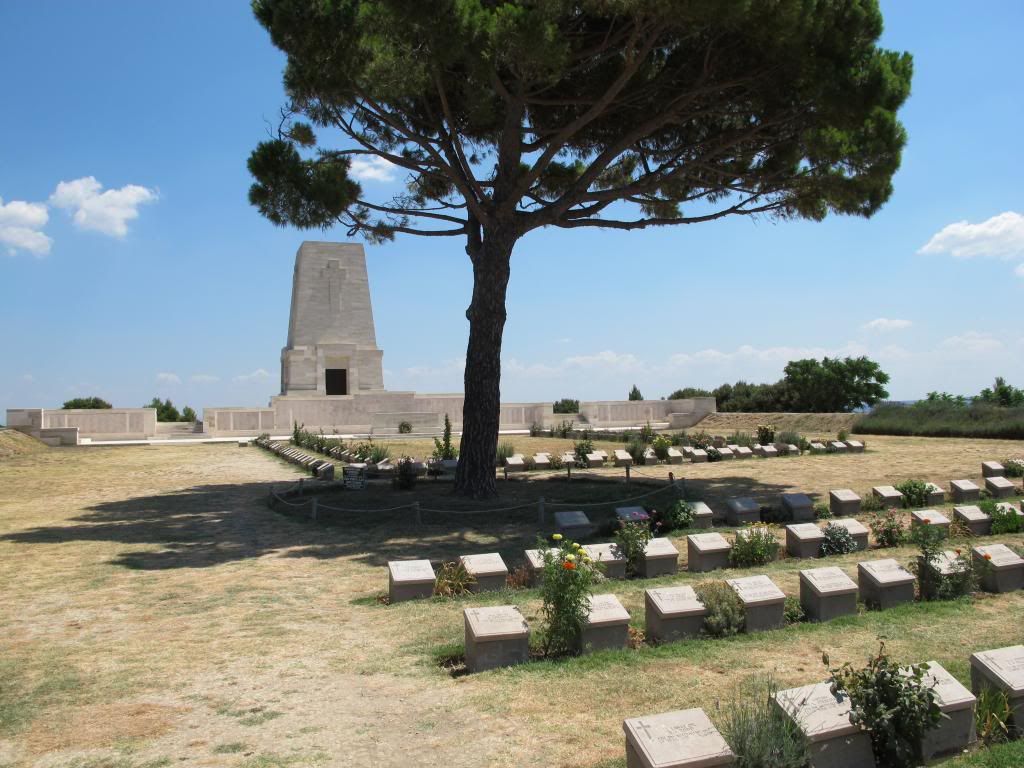 We found great uncle Bill's grave. I know far too little about what he must have experienced, though Matt's knowledge of the history of the area helped give some context to our visit. The landscape is seriously tough, even with a road to climb. We spent around an hour just wandering around, viewing the monuments and taking it all in.
We drove out shortly after for the journey back to Instanbul. It was far less eventful this time - I'd learnt to read an actual map instead of relying on the sat nav. We grabbed some kebabs for dinner (it might have been the first time I'd had one sober. So good) and took off for Rome.
The whole Turkey experience was pretty amazing. Traumatic but amazing. It must be said that the traumatic side was all of our own doing. Turkey managed to shine despite our best efforts to write it off. I can't wait to visit again, for longer (with less driving and climbing and tears).