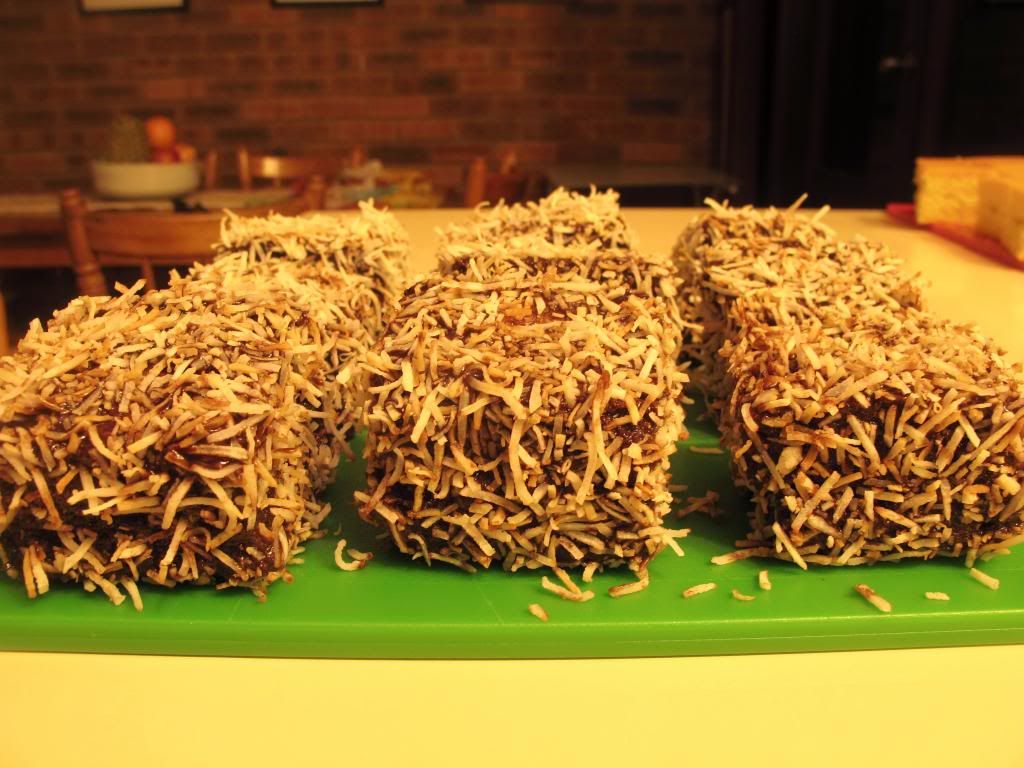 Almost every Aussie recipe has debatable origins. Normally, the source of contention resides in New Zealand. Not so with lamingtons. They're all ours - probably because they were named after Lord Lamington, an old Governor of Queensland. As far as awesome names go, that's got to be close to the top. Number two only to
Steele Sidebottom.
I have had a few failed attempts at lamingtons in my time. First time, my cake was too fresh and crumbled on contact with the icing. Next, my icing was too loose and absorbed so far into the cake it was a sloppy chocolatey mess. I've perfected my technique now. Nothing like being obsessive with baking to increase the old BMI.
Lamingtons are second cab off the rank in my
Aussie series of recipes
celebrating Australia Day. I've used a pretty basic, but delicious, butter cake recipe, coated it with a crazy chocolate icing and rolled the lot in toasted coconut. They're very basic, but such a treat to eat. Tuck into one with a coffee (or better yet, a strawberry milkshake) and you're onto a winner.
Ingredients
5 whole eggs
3 egg yolks
150g sugar
1 tsp vanilla
1/4 tsp salt
180g flour
90g unsalted butter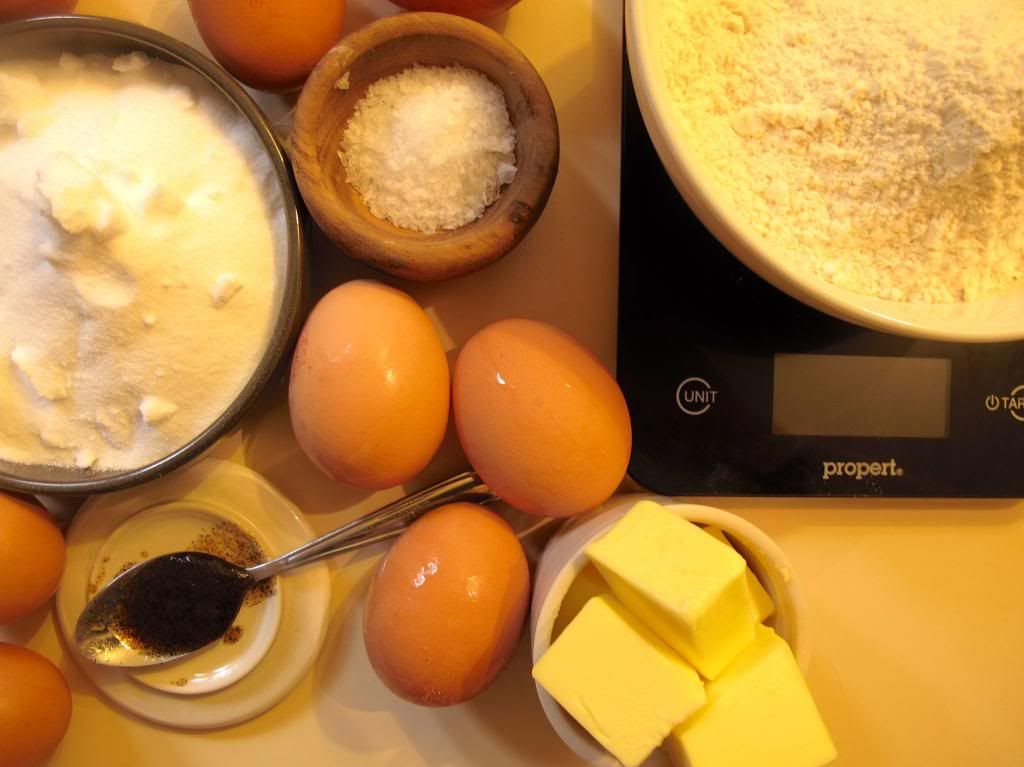 Preheat the oven to 180 degrees celsius. Grease and line a 20 x 30cm baking tin.
Beat the eggs, eggs yolks, sugar, salt and vanilla on high for 10 minutes or until thick and creamy. Fold in the flour lightly until there are no traces left (remember, light hands!) Fold through the butter until combined.
Pour the batter into the tin and bake for 30 minutes. Remove from oven and cool in the tin.
Chocolate icing
170g dark chocolate
55g butter
180ml milk
2 cups icing sugar
3 tbsp cocoa
1/4 tsp salt
1 cup jam
3 cups shredded coconut
Melt the chocolate, butter and milk over low heat, stirring until combined. Sift the icing sugar, salt and cocoa and whisk through the chocolate mixture until no lumps are left.
To toast coconut, heat a fry pan over high heat. Add coconut, moving the pan regularly to ensure coconut doesn't burn. Once golden, remove from the pan immediately.
To assemble the lamingtons, slice into 3cm squares. Slice in half, spread with raspberry (or youngberry - so good) jam and sandwich closed. Sit the sponge sandwiches on a cooling rack over a bowl and ladle over icing. Rotate sponge squares until completely covered with icing.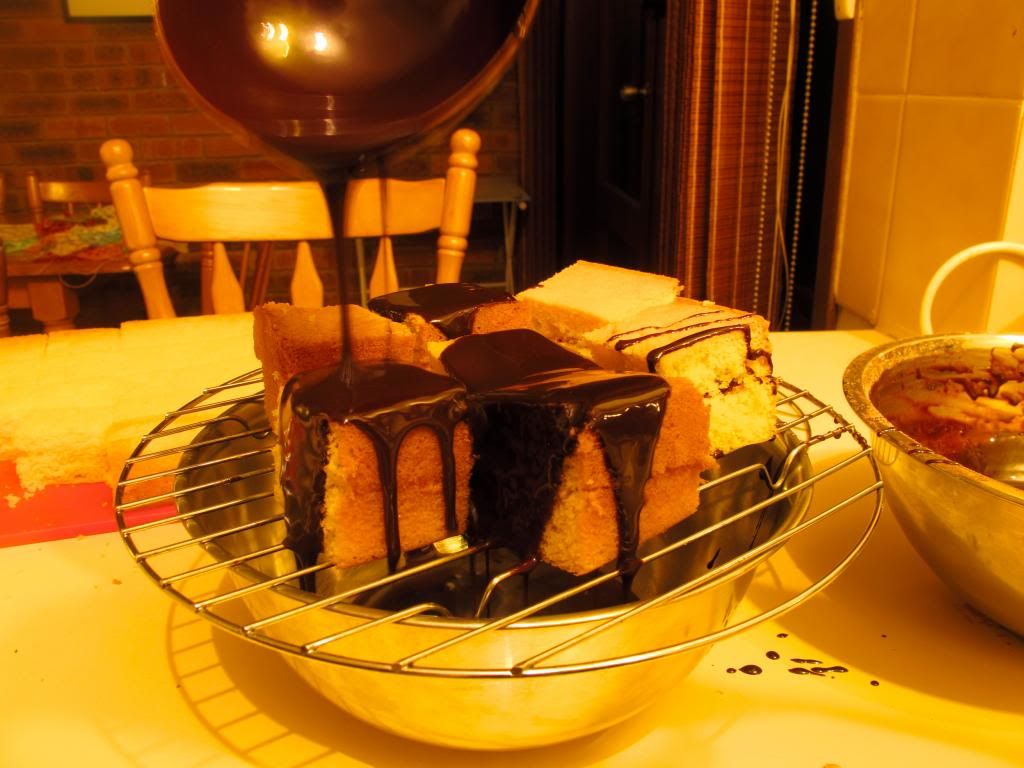 Roll in toasted coconut until you have a delicious, spikey treat.
Recipe adapted from David Lebovitz