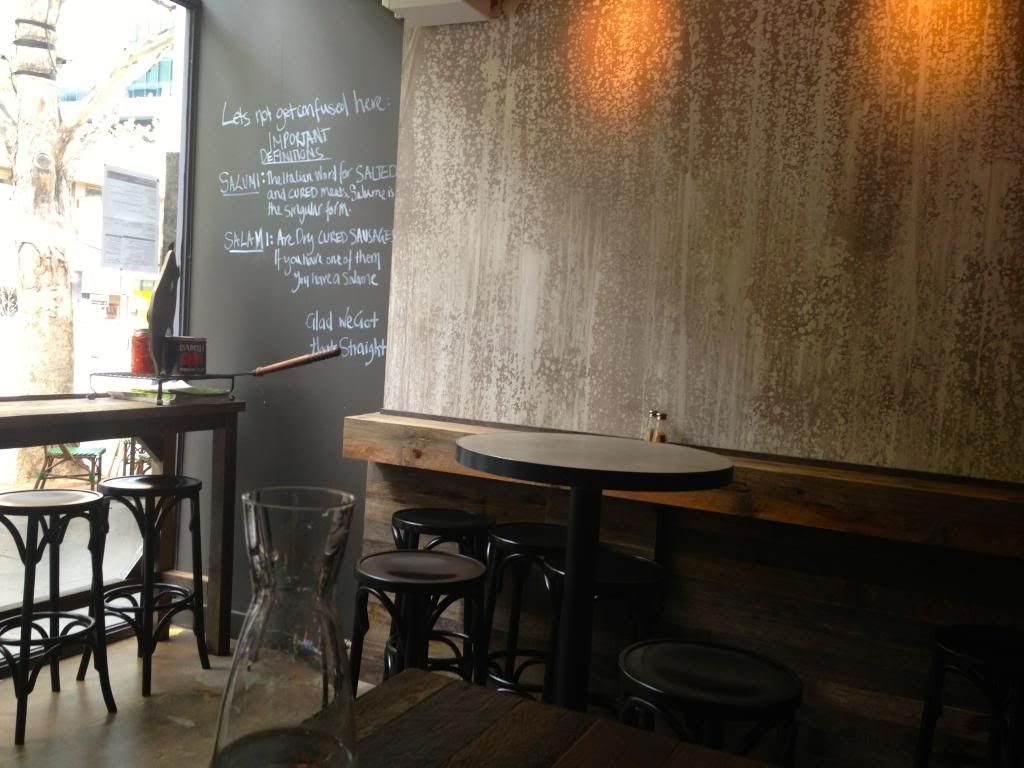 There's not much better in this world that an afternoon spent flitting between bars and restaurants. Fortunately, Melbourne has dozens of options in the CBD alone. On any given block, there's got to be at least three great places I'd happily grab a drink and a quick snack. Spoilt for choice, some might say.
My problem with the above is an affliction called Menu Indecision. It's a little known syndrome that causes a lockdown of the faculties when faced with a great menu. I'm pretty sure it's genetic - family dinners took hours while we hemmed and hawed over the entrees. The symptoms were on display on Saturday when Matt and I went for lunch in the city. We figured we'd start at the sweet new bar,
Ombra
, then make our way out to Collingwood for dinner with friends (with a few cheeky stops in between). I took one look at Ombra's menu and knew I was in for the long haul. We came for the salume platter and stayed for the tuna stuffed peppers.
As is usual, we left the house later than we had planned (
Iced Vovos
were to blame). It was 2pm before we sat down to eat and to say we were peckish would be a major understatement. A couple of Hills Apple ciders, a bowl of olives and salume platter saw us through while we perused the menu. Yep, we hadn't even ordered yet.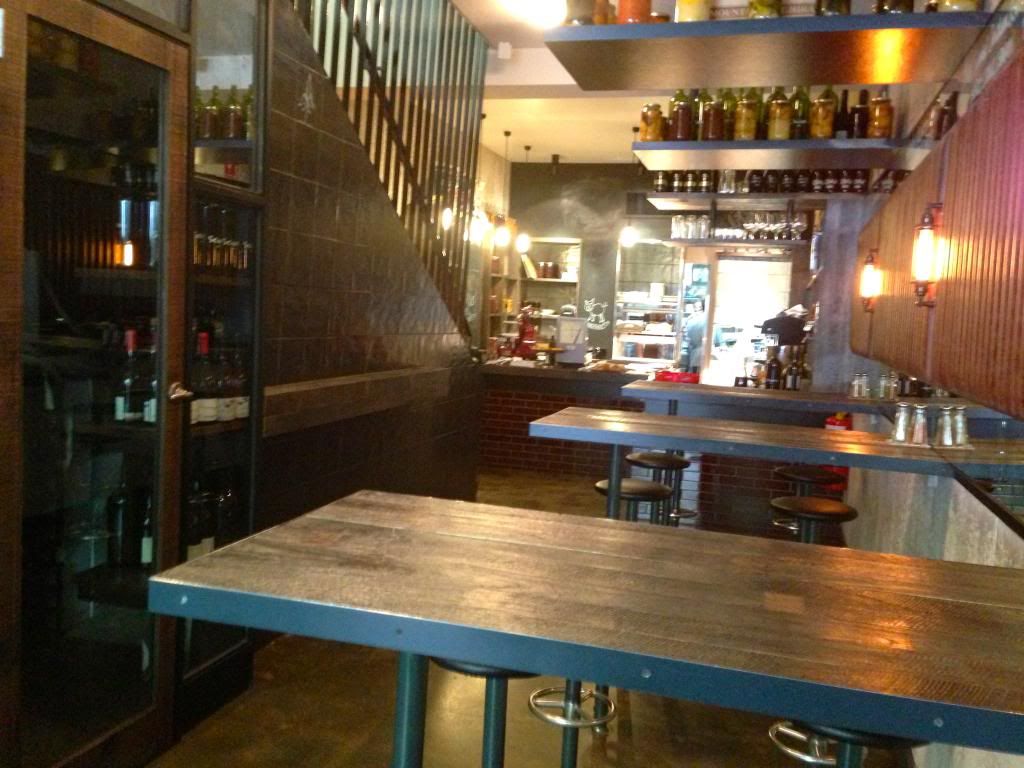 We thought we had our order down and then the meddling waiter came and ruined it with some outrageously good specials. We eventually decided on the chicken livers with sage on polenta crostini, the aforementioned tuna stuffed peppers and pan-fried chicken wings. This was both a great start and a terrible one. Every dish was amazing - I knew I couldn't finish there. Calabrian caviar followed, a salty, spicy and fishy concoction - house made preserved whitebait that was surprisingly moreish ("not lacking in flavour" was one helpful assessment). At this stage we were joined by friends who helped us demolish some smokey lamb cutlets, a margherita pizza, octopus with chickpeas and some amazing black pudding. If you think that's gluttinous, you should have seen the wine order.
We decided we hadn't eaten enough and made our way to
Spring St Grocery's
gelati bar. Celebrating Australia Day we decided on the pavlova gelati and, boy oh boy, was that the best choice I've made in a long time. This was by far the silkiest, smoothest, most delicious gelati I've had in forever.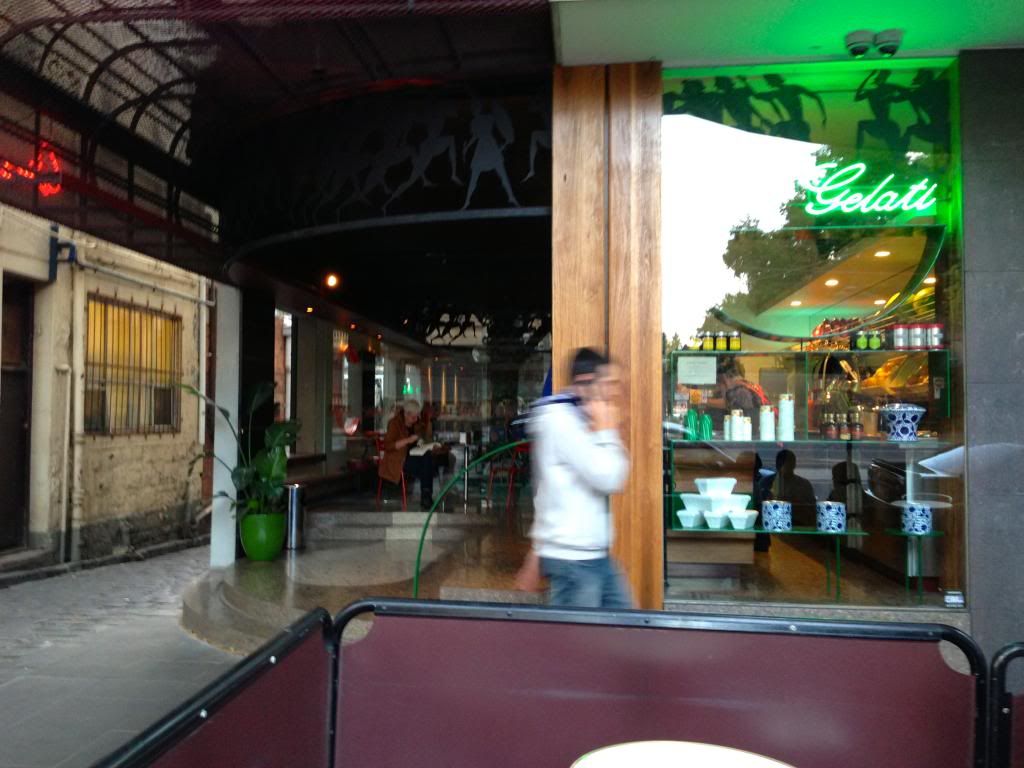 It's not often you hit up two new places in one night and they both hit the mark. My recommendation is to head to Ombra for a lingering afternoon with a hot date or your best bud. Visit Spring St Grocery for gelati whenever you can possibly manage it.