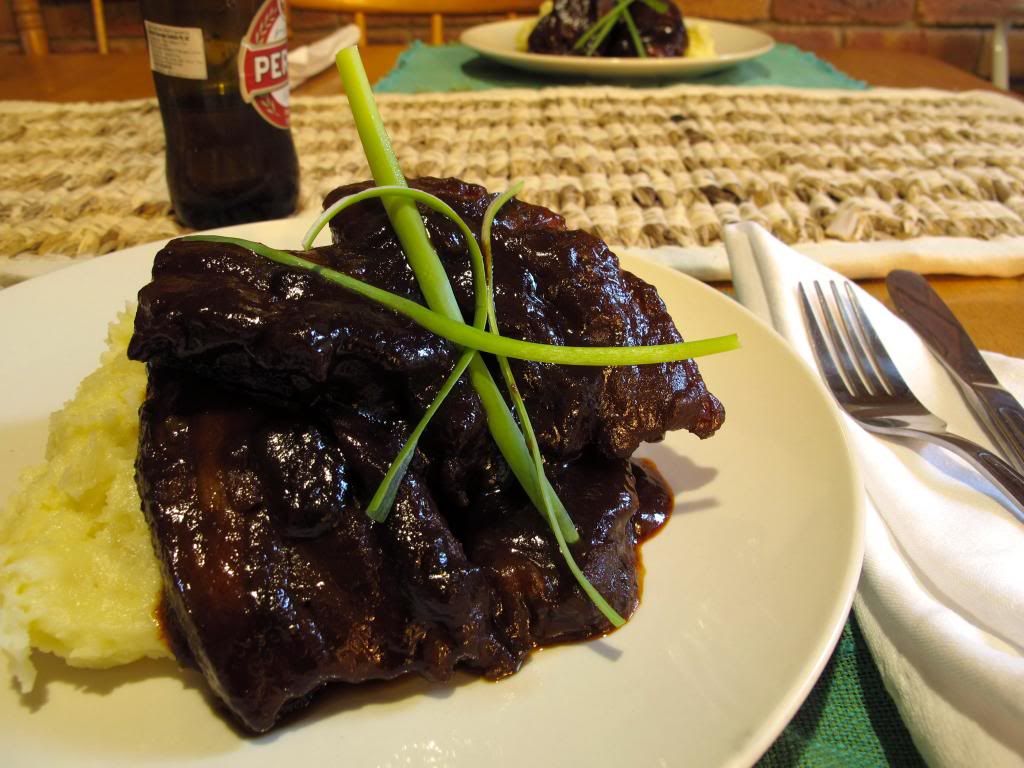 I know, I know. Ain't nothin' about barbecue ribs that's Australian. Ain't nothin' Australian about starting a sentence with "ain't nothin'". You couldn't get more American than if you fashioned aforementioned ribs into stars and stripes. But there are some days (particularly those after a wild and wooly weekend like mine) where nothing but sweet, salty, sticky ribs will do.
The recipe's adapted from a David Chang recipe for pulled pork. I had ribs in the freezer waiting to be cooked and I knew this barbecue sauce would translate well to ribs. I've mixed it up a bit by throwing in some spicy worcestershire sauce and star anise. I was also feeling a little impatient and cut the cooking time in half. It still worked really well, though if I were using a pork shoulder I'd leave it go longer.
Ribs are so simple on a weeknight if you get home early enough to pop them on. Once the sauce is made, you just drop in the ribs and Bob's your uncle (well, Bob's your uncle about 2 hours later, but he's your uncle nonetheless). You could use this time to clean up, do the dishes, fold some laundry. Or like me, you can plop yourself in front of the giggle-box and mong out to the Simpsons for an hour. The choice is entirely yours.
Ingredients
1kg pork ribs
140g tomato paste
1/2 cup brown sugar
1/4 tsp cloves
1/4 tsp allspice
1 1/2 tsp sweet paprika
1 cup of apple cider vinegar
1/4 cup molasses
1 cup tomato sauce
2 tbsp hot worcestershire sauce
2 star anise
1 cup water
Season the pork ribs and brown on all sides in a heavy based saucepan. Once browned, remove from the pan and add the tomato paste. Cook over low heat for 2 minutes and add the brown sugar, spices and vinegar. Cook for a further minute, stirring and scraping up any sticky goodness on the bottom of the pan.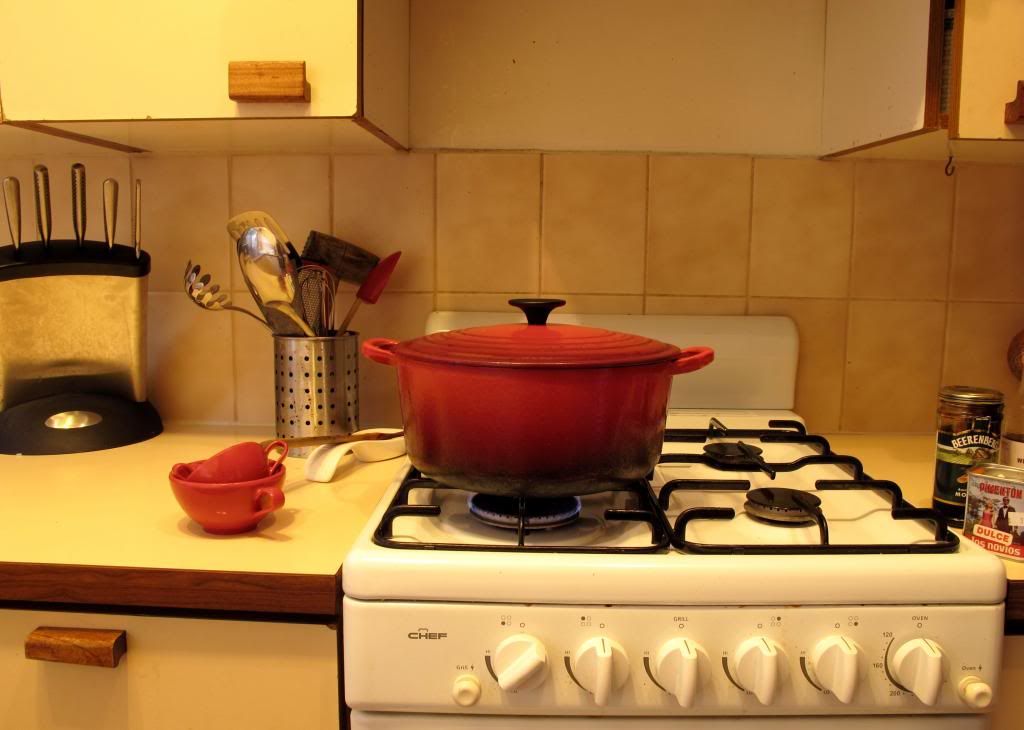 Add the molasses, tomato sauce, worcestershire sauce, star anise and water and bring to the boil. Add the pork ribs back to the pan, cover and cook over low heat for 2 hours. Serve with your favourite starch - we chose mash.