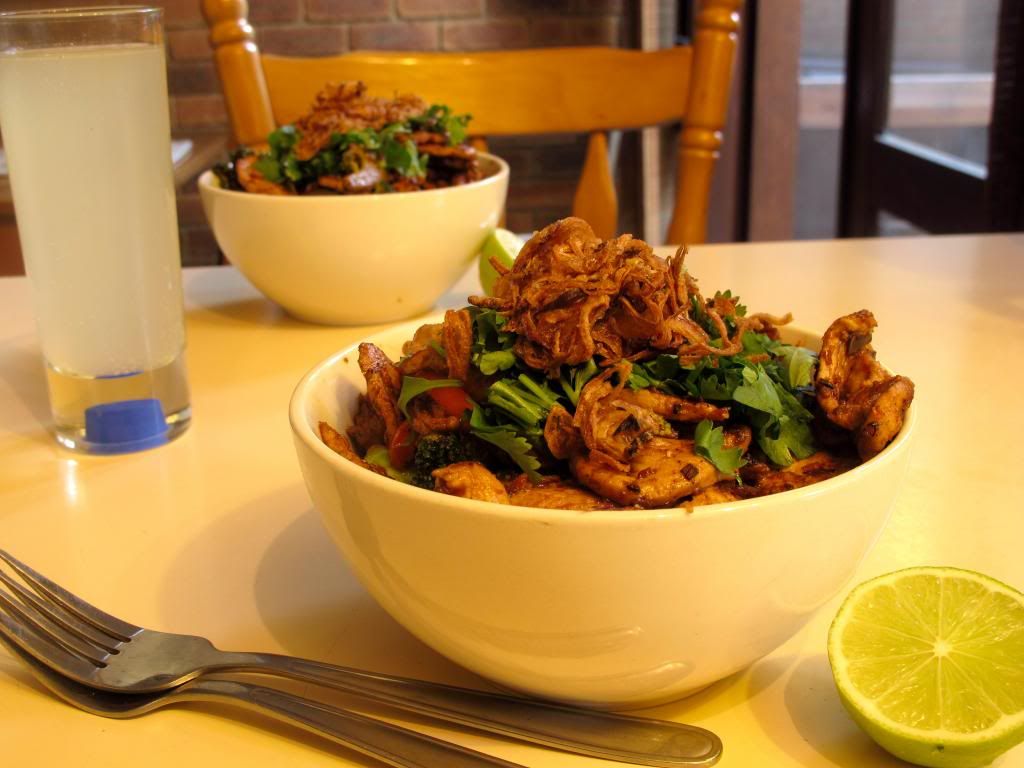 Before I moved to Melbourne, my style of cooking was fairly simple. Little spice, old classics and no deviation from the recipe. Nothing wrong with that approach, mind you. You've got to get the basics right before you start gussying up dishes. I made lasagne, bucatini amatriciana, stir fries and enough sponge cakes to sink a ship (a small ship - a dinghy maybe - but a ship all the same). My Mum showed me the kitchen ropes and I hit the ground running.
Once I started uni, I met people from all over the world and slowly started learning more about their kind of normal at the dinner. My buddy Kristi's mother is Indonesian and regularly brought little treats to work to share. One day, she outdid herself with some sambal. Her warnings of excessive heat were ignored - I paid that price. Despite the overwhelming burn, the chillies, little chunks of dried shrimp and fragrant spices made for a bang up treat. I tried it as a side dish with grilled fish, smeared on toast, but my favourite by a long shot was with a simple chicken stir fry.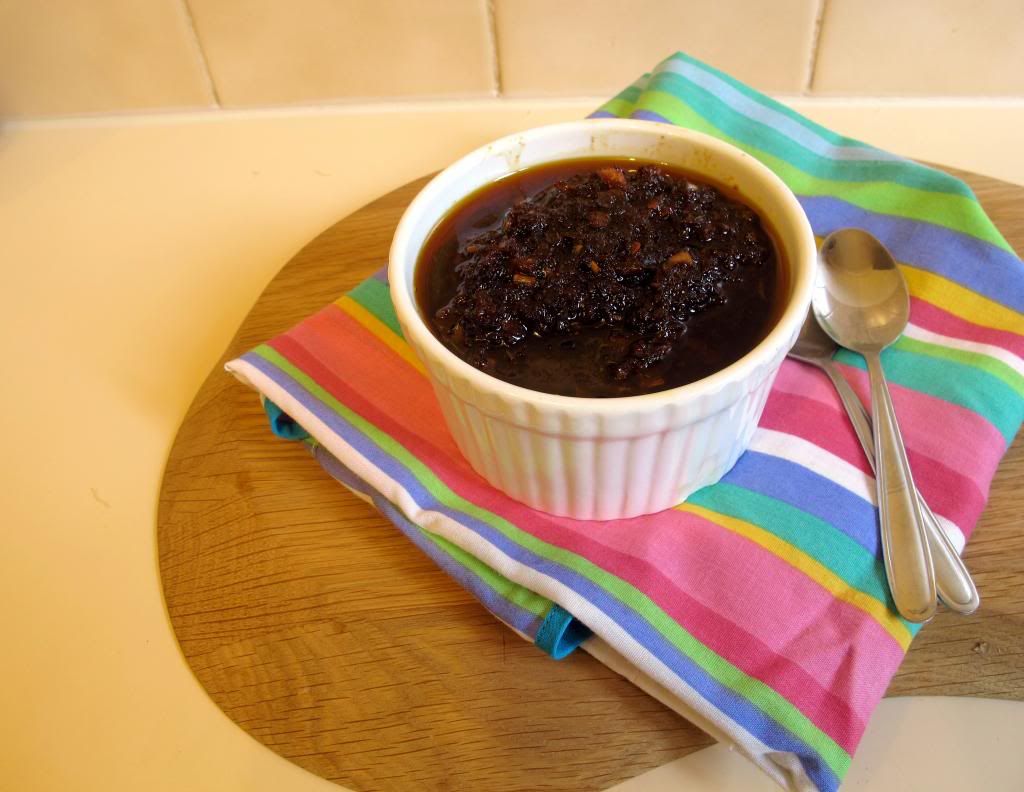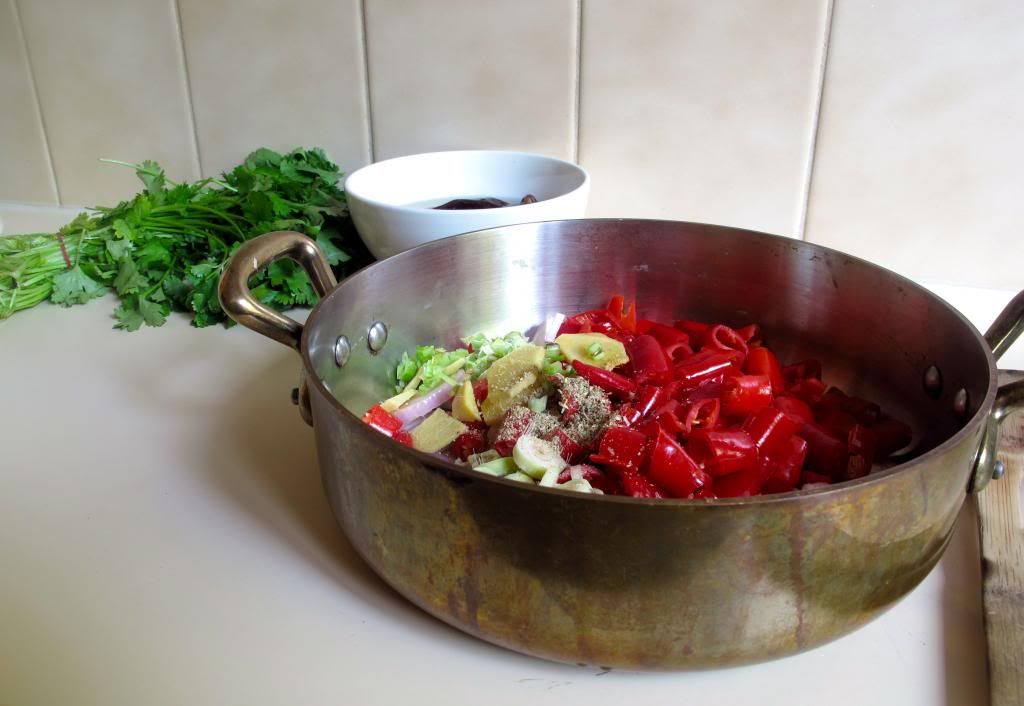 Recipes in Kristi's family were very precious and private (fair enough - I've been known to hide some killer recipes close to my chest), so reverse-engineering I went. Shallots, galangal, lemongrass, chillies (dried and fresh) and garlic were my starting off point. A few other bits and bobs were added and the whole lot simmered for a good couple of hours on a low heat. A quick pulse in the food processor and I was away. It wasn't the same as the fabulous sambal Kristi gave me, but it was a pretty sweet concoction in its own right.
Now. Beware. This is hot. Don't let that hold you back from loading up your stir fry with the jammy goodness. You'll also notice red-orange oil swimming over the top. Dig in - this is the good stuff and can be used in place of peanut oil in your dish. You can also make a few variations on the recipe below - it's all about instinct. Dried anchovies would make a nice addition, galangal would be more authentic in place of the ginger and shrimp paste would give it a little more depth. No stress though - I went with what was in my cupboard and it still rocked the casbah.
Ingredients
Around 20 long red chillies
5 dried red chillies
2 red shallots
3 garlic cloves
2cm knob of ginger
10cm piece of lemongrass
2 tbsp dried shrimp
6 bunch coriander roots
1 cup peanut oil
1 tsp coriander seeds
1/4 tsp white pepper
1/4 cup fish sauce
Finely grated rind of 1 lime
3cm square piece of palm sugar
Soak the dried chillies and the dried prawns in separate bowls. Heat the pepper and coriander in a small frypan until fragrant, around 2 minutes. Grind to a fine powder.
Roughly chop the shallots, garlic, ginger, lemongrass and coriander roots. Remove the seeds from half the fresh chillies and chop roughly. If you'd prefer, you can leave all the seeds it - it will be much hotter.
Add the oil to the pan and add the chopped ingredients as well as the chopped soaked chillies. Cook for around 1 hour over low heat, stirring regularly. Add the dried shrimp and cook for another hour.
Place the cooked chillies in the food processor and pulse until chunky. Add back to the saucepan with the shaved palm sugar, lime rind and fish sauce. Cook for another 2 minutes or until palm sugar has dissolved.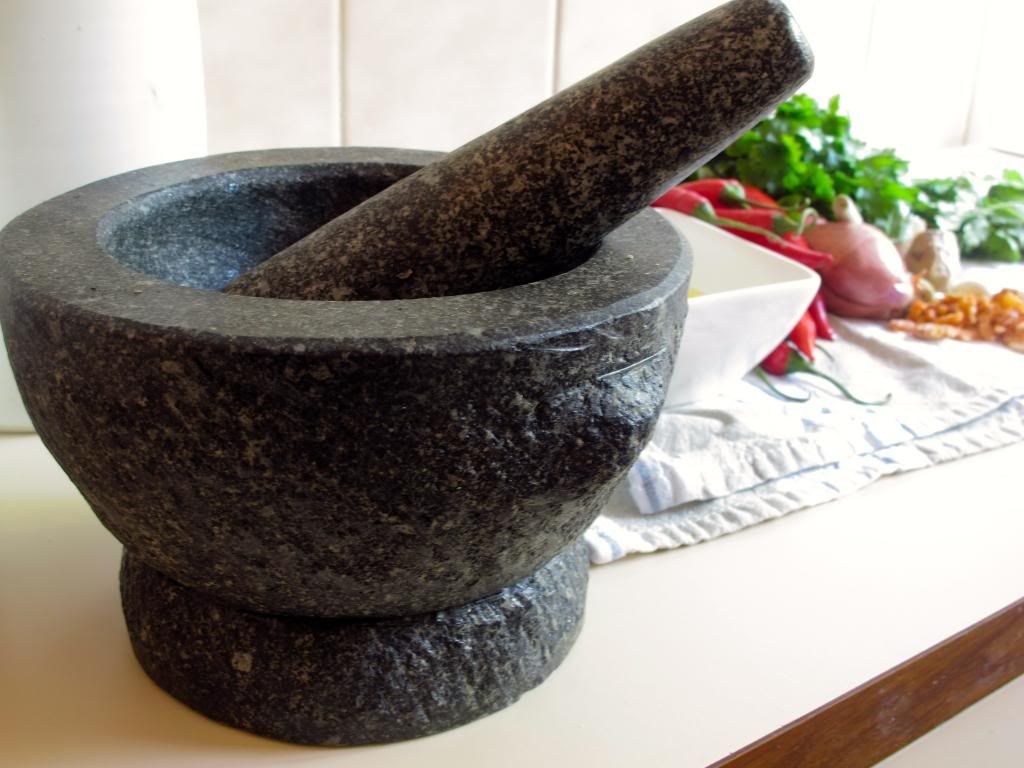 Chilli chicken stir fry
2 chicken breasts
1/2 head broccoli
1 carrot, peeled
1/2 red capsicum
1/2 cup chilli jam
1 lime
1/4 bunch of coriander, chopped
1/4 cup fried shallots
Slice the chicken in 1/2cm pieces. Chop the vegetables into similar sized pieces.
Heat a wok over high heat until smoking. Add some oil from the chilli and fry the chicken in four batches. Add around 1 tablespoon of chilli jam and stir fry with chicken. Once all the chicken is cooked, add the vegetables and cook for 3 minutes. Add 1/4 cup of water to keep moist. Add chicken back to the pan and any remaining chilli jam. Turn off heat and squeeze over the juice of one lime.
Serve over basmati rice and top with chopped coriander and fried shallots.