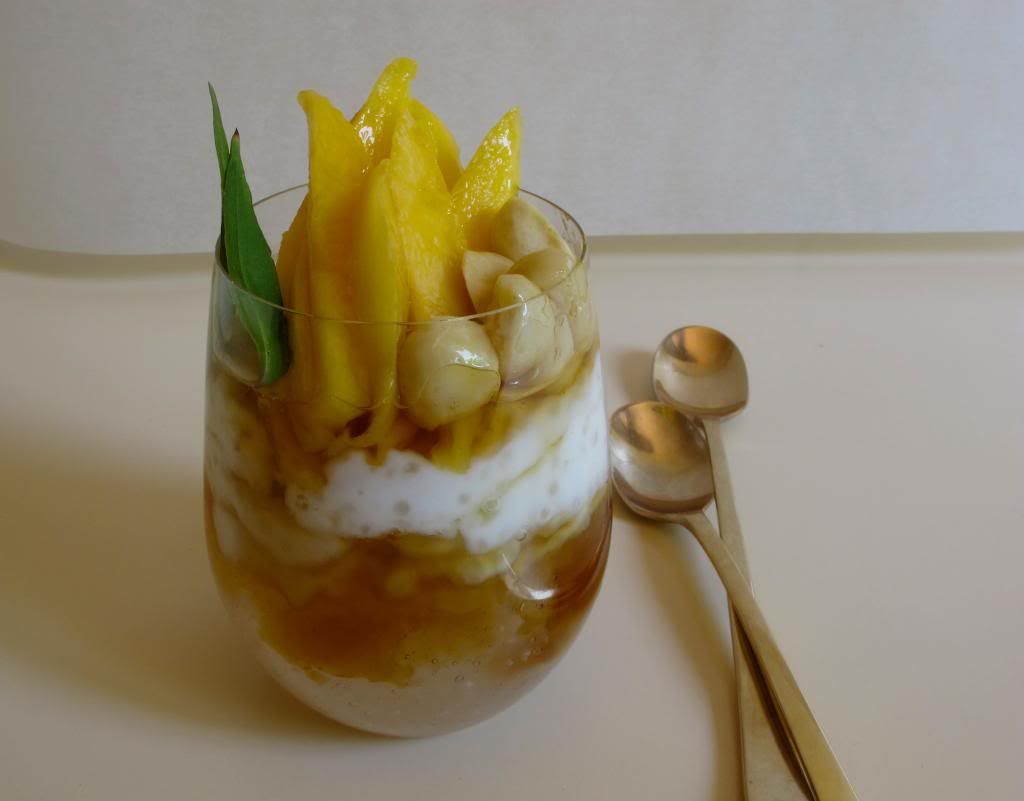 When we were kids, we had lemon sago pudding for dessert pretty often. It's not sexy, but I could eat bowls full of the stuff. It's a bit of a standard recipe from Mum's side of the family - so much so that my cousin served it with blueberries on top as a mini dessert at her wedding recently.
I hadn't had sago for a while until I stumbled upon it in the supermarket. I whipped up a batch of lemon sago and left it in the fridge, picking at it throughout the week (picking at things in the fridge is my forte. Seriously, if they had an Olympic sport of picking at things in the fridge, I'd be a medal contender.) I knew I could jazz up this baby pretty easily. After a visit to
Birdman Eating
on Gertrude St in Fitzroy, I had my mind made up.
Birdman's recipe uses black rice and coconut yogurt and was out-of-this-world delicious. I find it very hard to order anything else. The black rice is still a little bitey (as it should be) and the palm sugar was a sticky caramel. Oh my word.
So I picked up some tapioca from the supermarket. Tapioca and sago are pretty similar, but tapioca is made from the tuber of the cassava tree and sago comes from the trunk of a sago palm. Either way, they are starchy and delicious.
When I started the recipe, I just threw the coconut milk, tapioca and star anise in a pan and let it go. It looked awful. I threw in some water and stirred a bit. I gave up and put on another pot of sago, this time only using water and plain sugar. Eventually they both worked out, so I went for the layered effect - a happy mistake.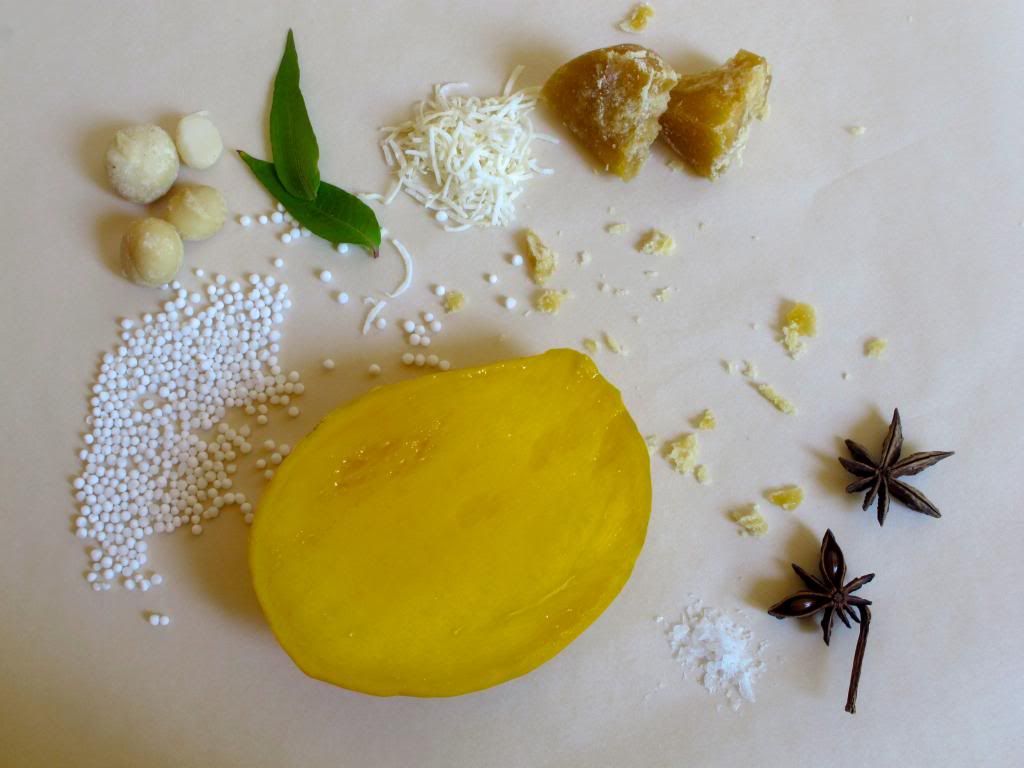 Coconut tapioca
120g tapioca pearls
500ml coconut cream
500ml water
2 star anise
60g palm sugar
1/2 tsp salt
Plain tapioca
120g tapioca pearls
750ml water
2 star anise
2 tbsp water
1/2 tsp salt
Caramelised macadamias
100g palm sugar, shaved
1/4 cup water
1/4 cup macadamias
2 cheeks of mango, sliced
2 sprigs vietnamese mint to garnish
Place the ingredients for coconut tapioca in a saucepan and bring to the boil. Turn down the heat and simmer for 20 minutes or until cooked. Stir regularly to prevent sticking.
Repeat the method for plain tapioca as above.
For the caramelised macadamias, place the water and sugar in a pan. Stir over low heat until the sugar has dissolved. Bring to the boil and add the macadamias. Boil for 2 minutes or until like syrup.
Add 3/4 cup of the plain tapioca to the bottom of a glass. Add a couple of spoonfuls of the sugar (no macadamias) on top. Top with 3/4 of the coconut tapioca and add more sugar. Place mango, mint and macadamias on top and serve.