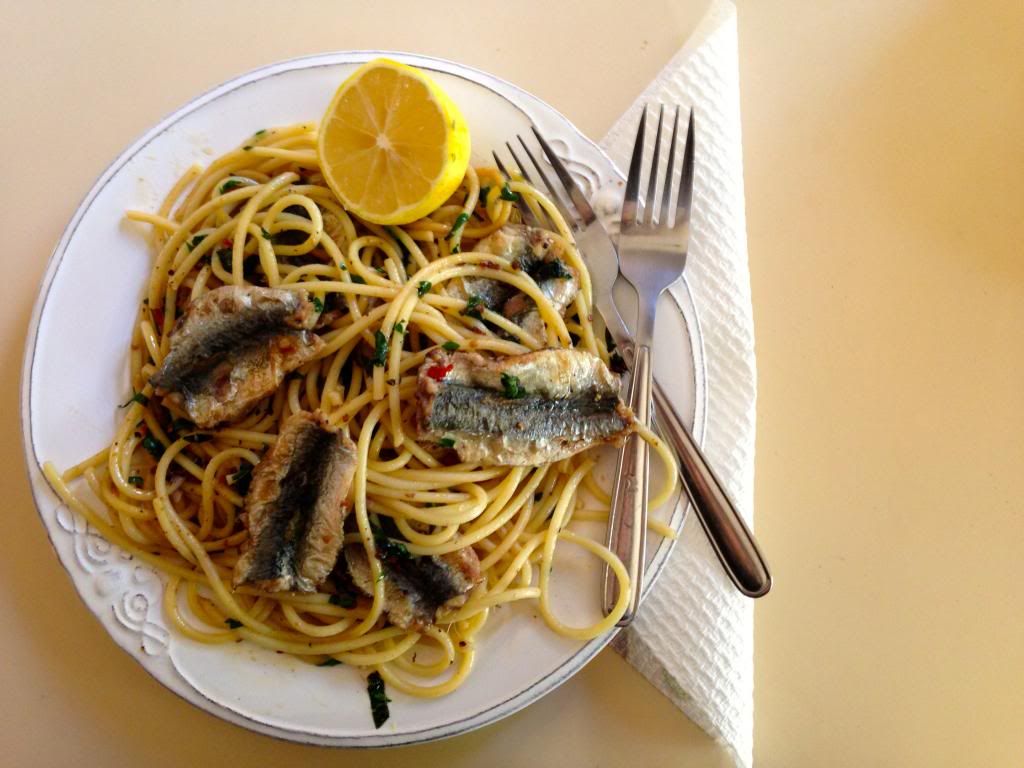 I have a favourite fishmonger. I'm sure by now this doesn't surprise anyone. It will also not surprise you that every time I visit said fishmonger, they are closed. Now, please don't mistake my message here - it's not because they open and close willy-nilly. Hardly. I think they've had the same opening hours for around 20 years. It's my crazy brain and sieve-like memory that allows me to roll up at 5pm on a Saturday and find the doors firmly locked.
When I do make it in time, I always buy some sardines. If I'm lucky, they will be filleted for me. On this occasion only the whole fish were available, so I knew I had some crafty knifework ahead. I haven't included photos, but only because it looks way more gruesome than it really is. To summarise it's: off with the head like a petty thief in the city square, off with the tails like a lamb before summer and out with the guts like... a gutless wonder? If you can hold your nerve, it's not that difficult.
Although they are considered a second rate fish, sardines are my absolute favourite. A quick coating of flour and they panfry nicely. You could also pop them on the barbecue with a lemon rind, garlic, parsley and breadcrumb topping. They take no time at all to cook, and sometimes you can get away with only cooking one side.
For those of you in Melbourne, head to Canals on Nicholson St in North Carlton to pick up some sardines, filleted or otherwise. And though I'm not in the best position to lecture, just make sure you check the opening hours ahead of time, yeah?
Ingredients
6 sardine fillets
1/4 cup flour
salt and pepper
2 cloves of garlic
1/2 long red chilli
1/4 bunch parsley
1 lemon
olive oil
75g dry spaghetti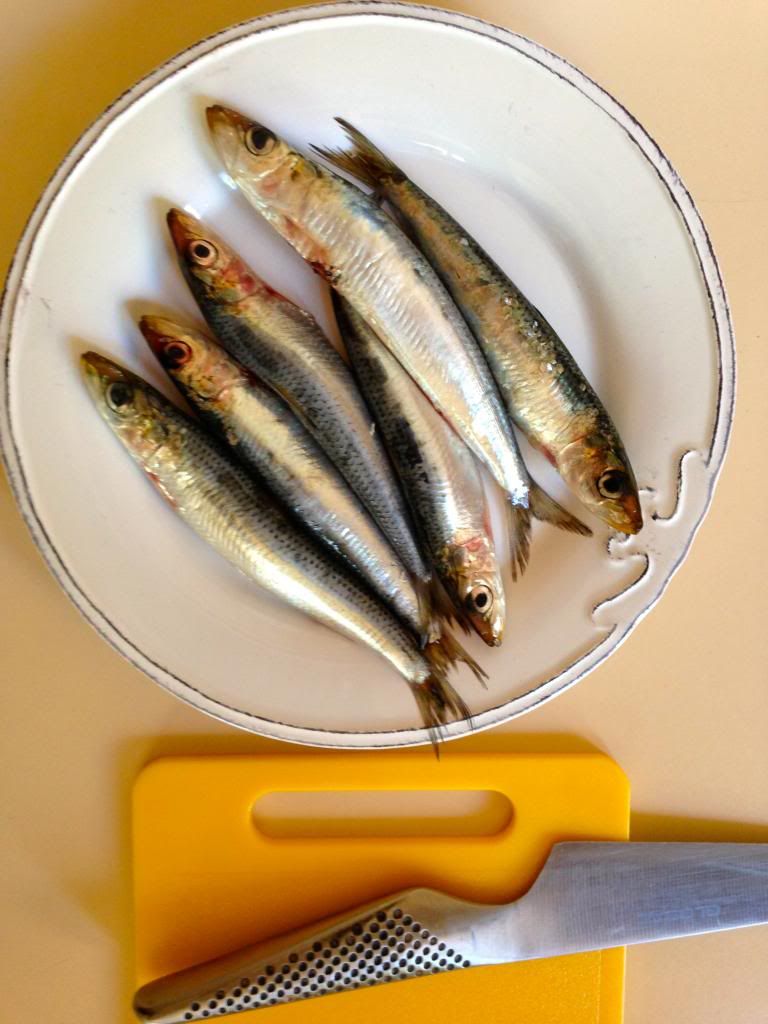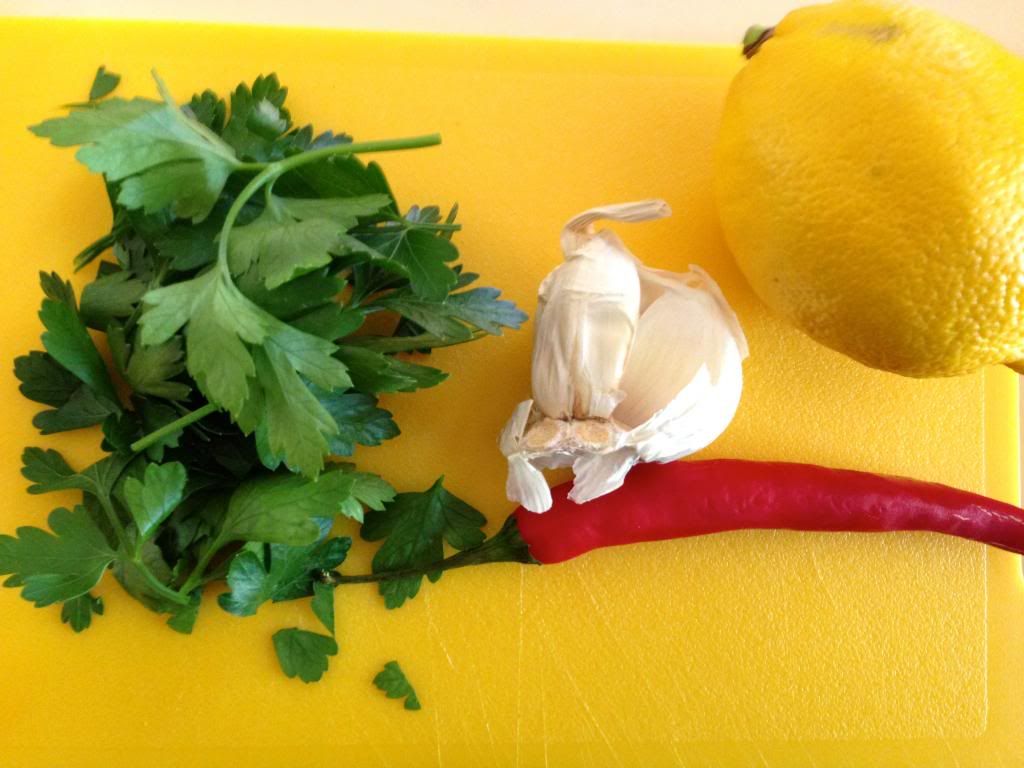 Bring a large pot of water to the boil. Add the spaghetti and cook for 8-10 minutes, or until al dente.
Meanwhile, coat sardines in flour, salt and pepper. Heat some olive oil over a medium heat. Once hot enough, panfry sardines skin side down for 1 minute. Turn briefly and cook the opposite side for 20 seconds. Remove from the pan and drain on paper towel.
Chop the garlic and chilli finely and add to the hot pan. Cook over low heat until the garlic is slightly coloured. Once the pasta has finished cooking, add to the pan along with some of the pasta cooking water. Add a handful of chopped parsley and the sardines. Heat briefly. Plate your pasta along with a wedge of lemon and serve.