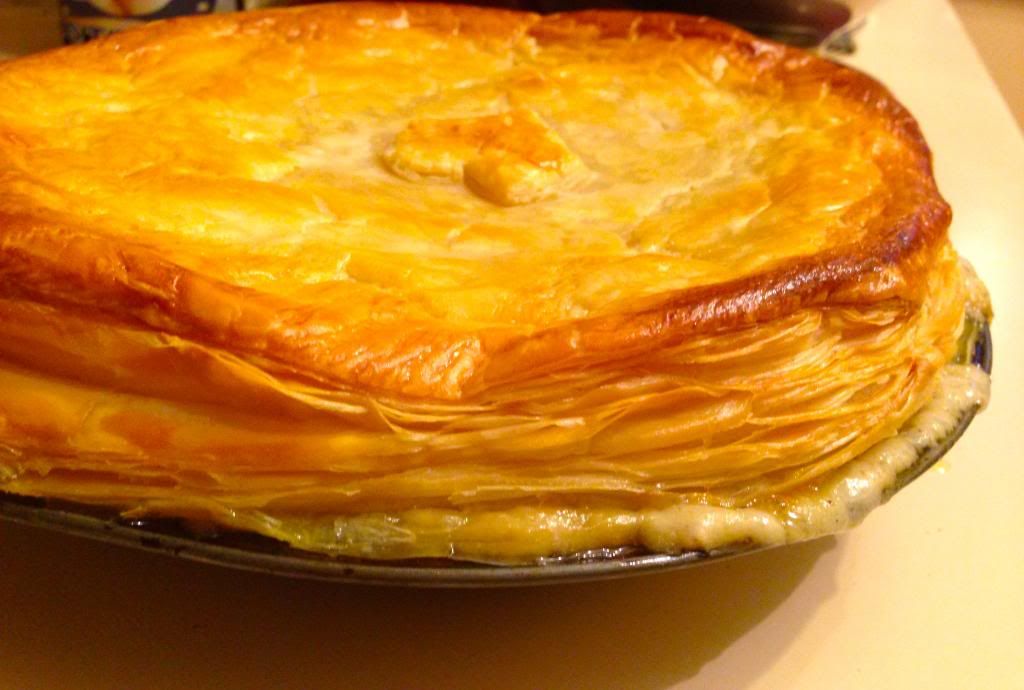 So the wedding diet is off to a smashing start. I have eaten fried chicken for the last two meals, and skipped breakfast more times than I care to mention over the last week. Doughnuts for dessert last night. Coffee in the form of affogato. This week, I swear, I'm back on track.
The pie here is also not diet material. Far from it. But if the way to a man's heart is through his belly then you're onto a winner. I can't speak to the quality of man you'll secure, but at the very least you have a nice pie at the end of it.
I've made puff pastry before. It was delicious but time-consuming. It's not as though that normally puts me off, but the ones you buy in the supermarket are so much better than I could ever whip up, so I admitted defeat and purchased instead. No shame - you can see from the images how golden and flakey this stuff is, so any regret you may have will disappear with one bite.
Lastly, my advice is to stick with the quantity of butter recommended here. It will result in a silky, creamy filling for your chicken and veggies. Your thighs, not so much.
Ingredients
1 sheet of puff pastry (I used Careme brand)
4 chicken thigh fillets
2 carrots
1 brown onion
1 clove garlic
125g butter
2 tbs olive oil
1/2 cup plain flour
1 1/2 cups milk
salt and pepper
2 tbs dijon mustard
1 egg, beaten lightly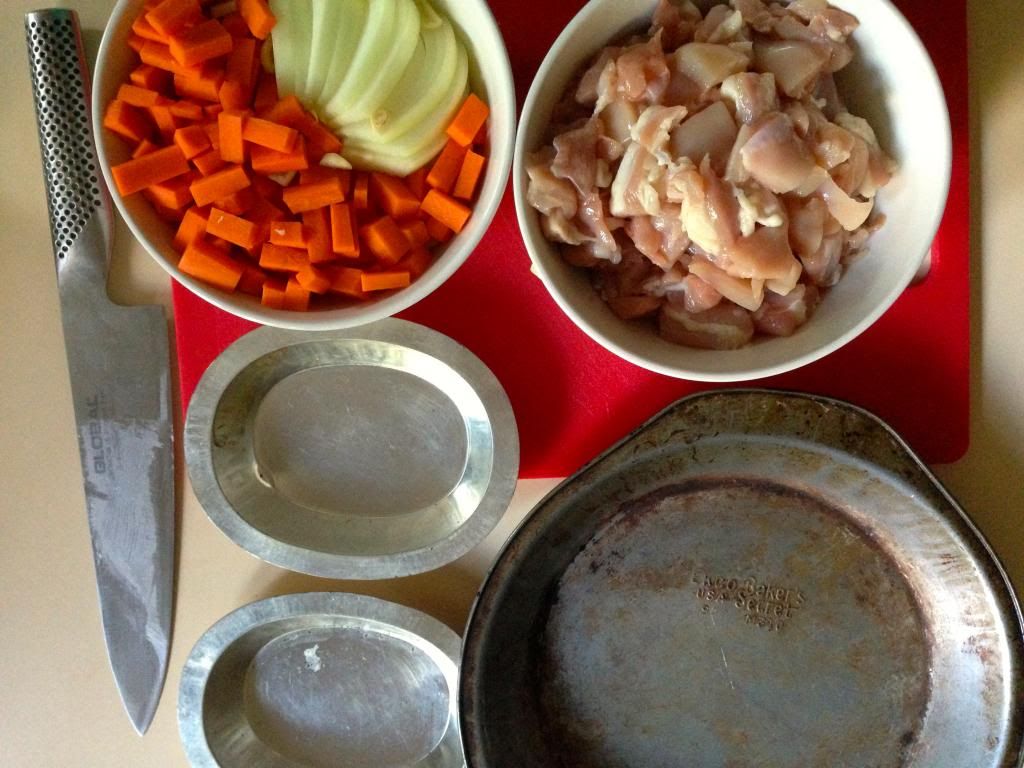 Preheat the oven to 200 degrees celsius and remove pastry from the freezer.
Chop the thigh fillets into around 1 inch square pieces. Slice the onion reasonably finely and chop the carrots and garlic to around 1/4 inch dice. Saute in the butter and olive oil until the onion is translucent and the carrots have softened. Add the chicken and cook for a couple of minutes to colour.
Add the flour and cook, stirring regularly, for around 5 minutes. This will remove the floury taste from your finished product. Add your milk and stir until the sauce thickens. Add the mustard, salt and pepper and stir to combine. Remove from heat and cool mixture.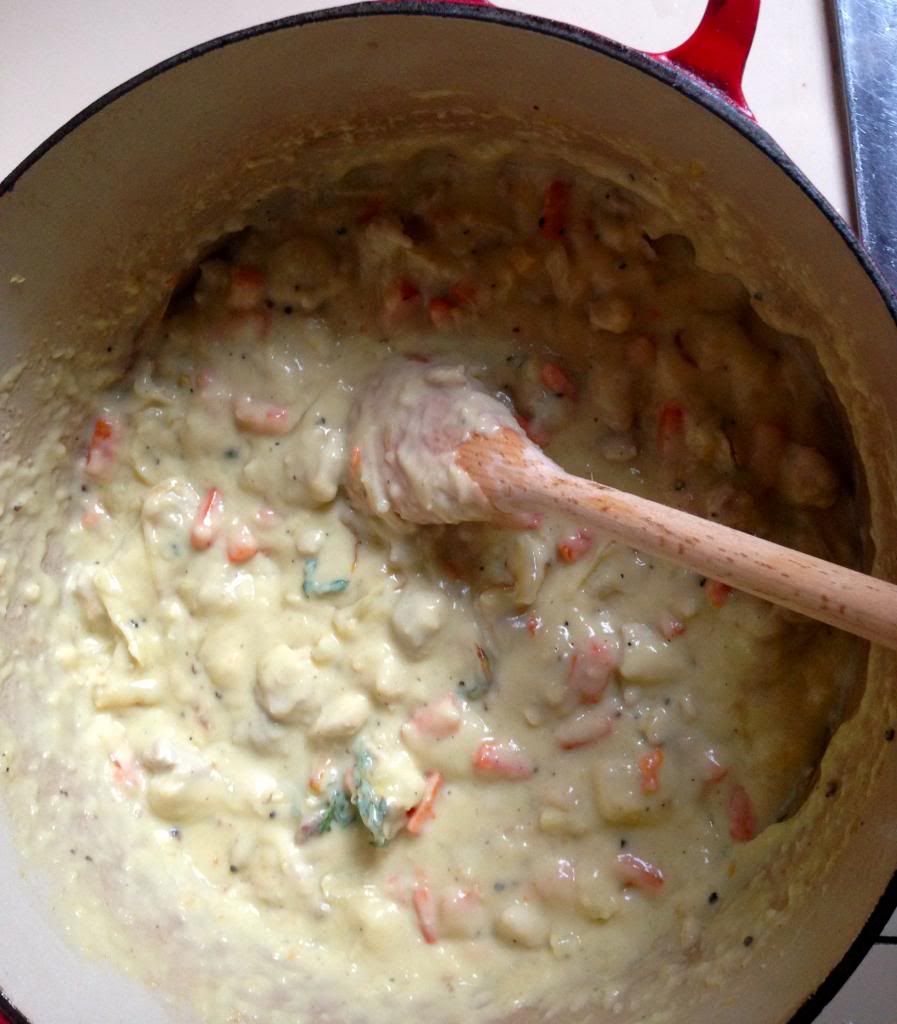 Pour your mixture into a pie dish. Top with the pastry and trim to fit the pie dish. Prick a couple of holes into the pastry to let the steam escape. Brush with beaten egg (try to stay away from the edges so the pastry puffs up nicely). Bake for 30 minutes or until golden and flakey. Serves 4-6 people (or one bride in denial).