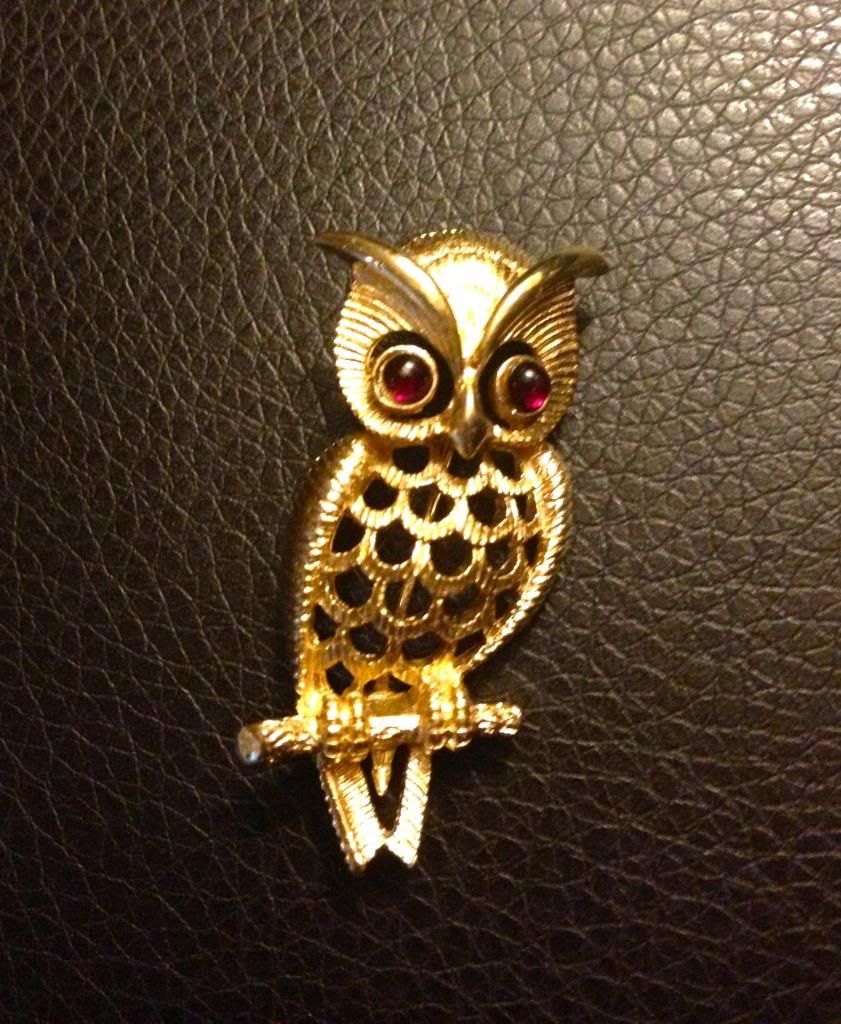 Just a quick post to boast about a little treat I bought for myself recently. My buddy Hester Fleming runs the smartest
vintage site
and I've been agonizing over which piece I would purchase first. Well recently she featured some owl-themed costume jewellery and I knew I'd found the one. It was between this and a sweet little two owl combo, but ol' red eyes won out in the end.
Hester sends regular emails to her followers on her latest finds so head over to her site to sign up for a regular dose of vintage fabulousness. Seriously, how good is her job? Hunting down amazing accessories and crafting stories around their history. Her knowledge of styles, brands and the craftsmanship required to produce these little gems is amazing.
I wear my owl brooch as often as I can, but I think it looks best on a plain black top - those red eyes manage to pop a little more on a simple background. Plus, there's nothing that makes you feel more like a grown up than a brooch. Am I right, ladies?