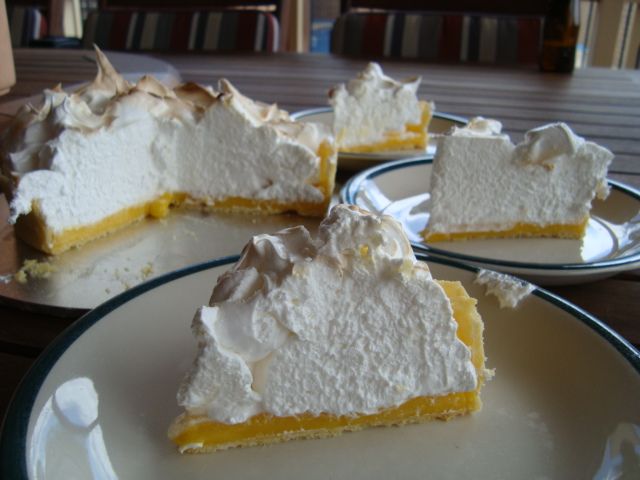 Today's post is a little delayed. I blame Kaye. She took five of us out for a couple of drinks and some karaoke. Karaoke lasted for around four hours; a couple of drinks turned into... many more. The night ended with some serious krumping action. I'm not ashamed to say I love me some krumping. But I'm feeling more than a little tired today. A couple of hours in the hairdresser's chair should remedy that.
This pie was another use for leftover egg whites. That is, until I remembered the curd only uses yolks. No matter - it was pretty good. Nadia helped me bake this baby, and helped me even more by taking it off my hands. Visiting our friends Neil and Matt at their sweet new pad a hop, skip and a jump away from Yarra Valley, I knew she couldn't turn up empty handed (never mind the armload of wine she was carrying).
You'll notice in the photos there's not a terrible amount of lemon curd. While there were no complaints - the three of them polished an entire pie off in an afternoon - I doubled the curd for this recipe. And remember, you can use any leftover Italian meringue in
macaron
!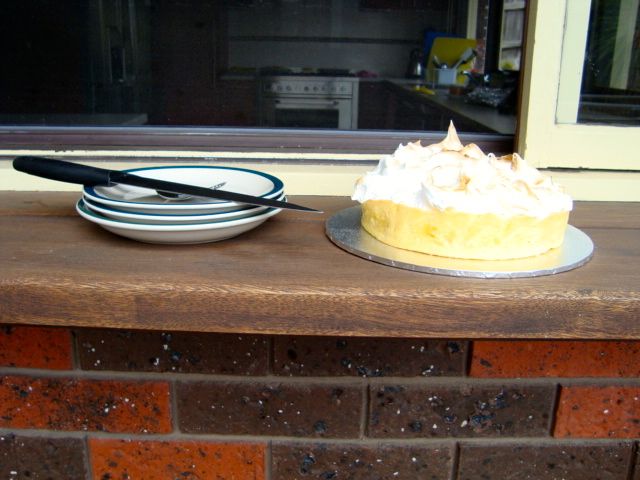 Shortcrust pastry
250g plain flour
150g butter
1 egg
pinch salt
1 tbsp milk
Lemon curd
8 egg yolks
1 1/3 cup caster sugar
120g butter
zest of three lemons
200ml lemon juice
1 tbsp cornflour
3 tbsp water
Italian meringue
500g caster sugar
125ml water
125g egg whites
Preheat oven to 180 degrees celsius. To make the pastry, place all ingredients in food processor and pulse until mixture resembles breadcrumbs. Bring together on bench, wrap in plastic and chill for an hour. Once chilled, roll to around 3mm thick. Place in a greased pie tin.
To blind bake, prick holes in bottom of pastry with a fork. Cover with baking paper and fill with baking weights (rice, dried pulses). Bake for 15 minutes. Remove baking paper and weights and bake for a further 10 minutes. If the edges colour quickly cover with foil for the second turn in the oven. Once baked, leave to cool.
To make lemon curd, whisk all ingredients in a bowl until the yolks and sugar are combined. Pour into a saucepan and whisk continuously over low heat until it thickens. Combine cornflour and water in small bowl and whisk to combine. Add to the thickened lemon curd over low heat to thicken further. Pour into the pastry shell and chill.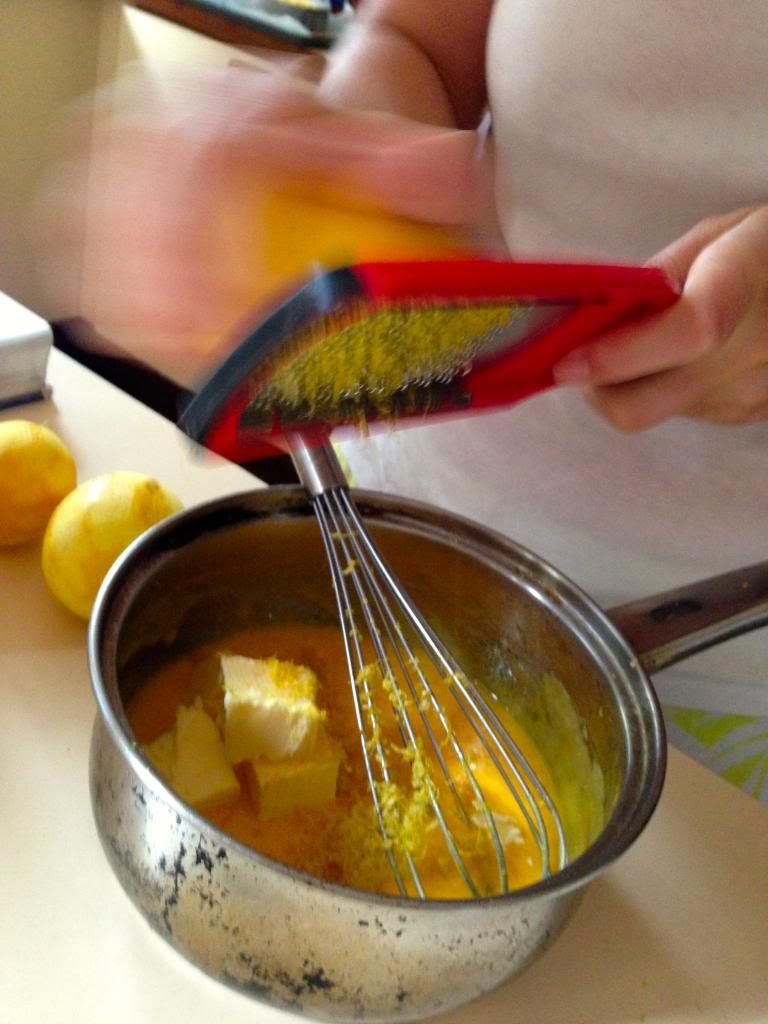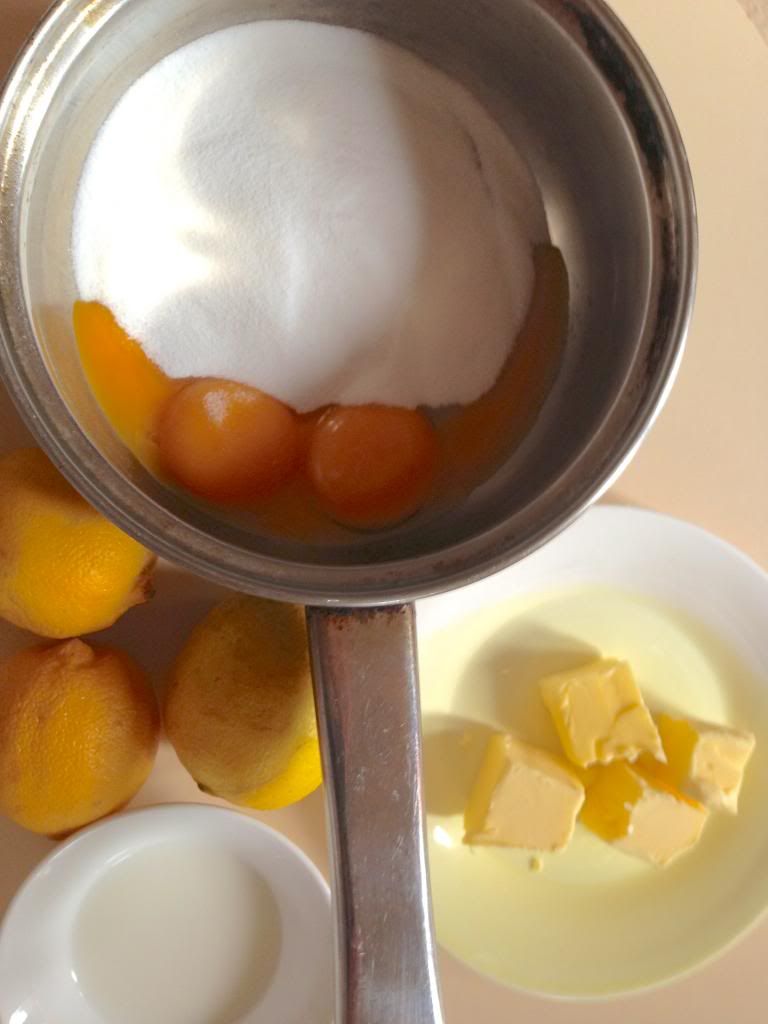 To make the italian meringue, dissolve the sugar in the water over a low heat. Once dissolved, don't stir any further and bring to the boil. Bring to 115 degrees celsius.
Meanwhile, beat the first lot of egg whites in a mixer until soft peaks form. Once the sugar has come to temperature, pour slowly into eggs. Beat on high until the sides of the bowl have cooled (approximately 15 minutes).
To assemble, spoon the italian meringue over the lemon curd pastry and chill for 10 minutes. Remove from refrigerator and using a blow torch, colour the meringue lightly. If you don't have a blow torch, pop it under the grill until coloured.