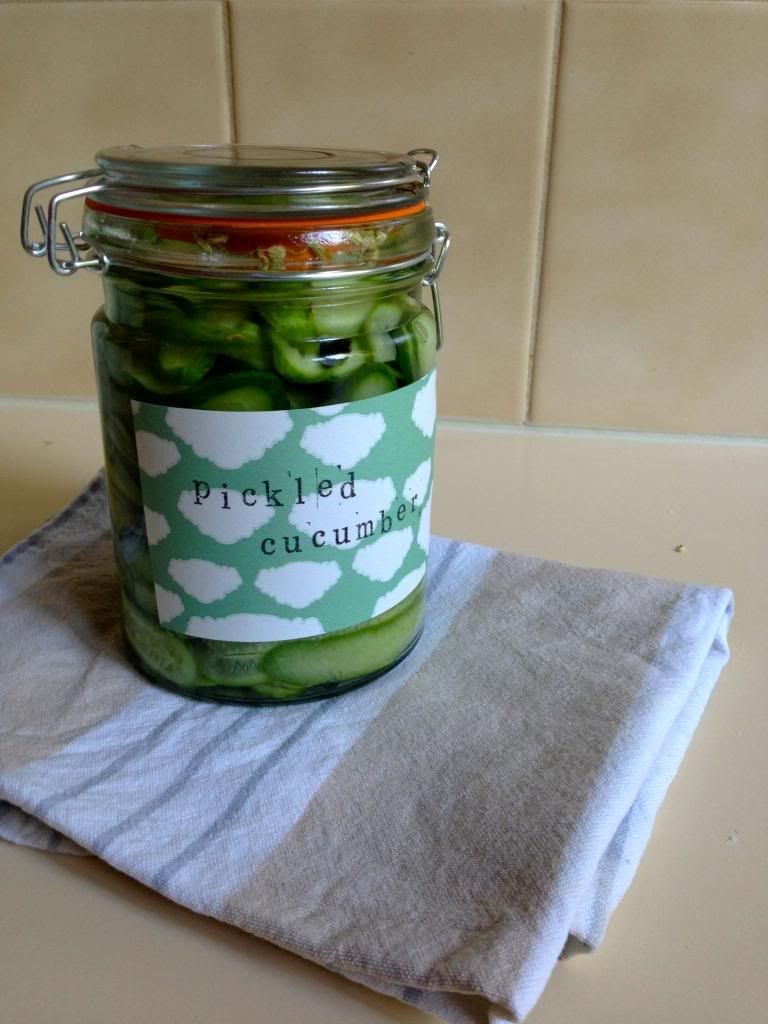 You may have heard me speak before of Matty's War on Leftovers. He rages against egg whites, spits chips at pastry scraps. He calls me a hoarder, I call it being resourceful. You say potato, I say potato. That really doesn't translate well in print, does it?
I've been determined to prove him wrong of late. I used up every last egg white with my macarons and lemon meringue pie. Zested lemons have been used in mid week salads. And now, my baby cucumbers from this week's tabouleh have been pickled for future
burgers
.
I decided on fennel and black pepper for this pickle, but feel free to go your own way for this recipe. Chillies, mustard seeds, cloves, cumin seeds or bay leaves would all work well here.
Pickles can be made in a variety of ways but this, to me, is the simplest. No boiling (apart from sterilising the jars) and very little prep to speak of. Simple slice up the cucumber and top with your vinegar and flavours. These will be perfect for a homemade burger, a top notch cheese sandwich or as a nifty accompaniment for a cheese board. Then again, classy ol' me will probably just eat them straight from the jar after a night on the tiles.
Ingredients
15 baby cucumbers
500ml vinegar
1 tsp fennel seeds
1 1/2 tsp salt
15 black peppercorns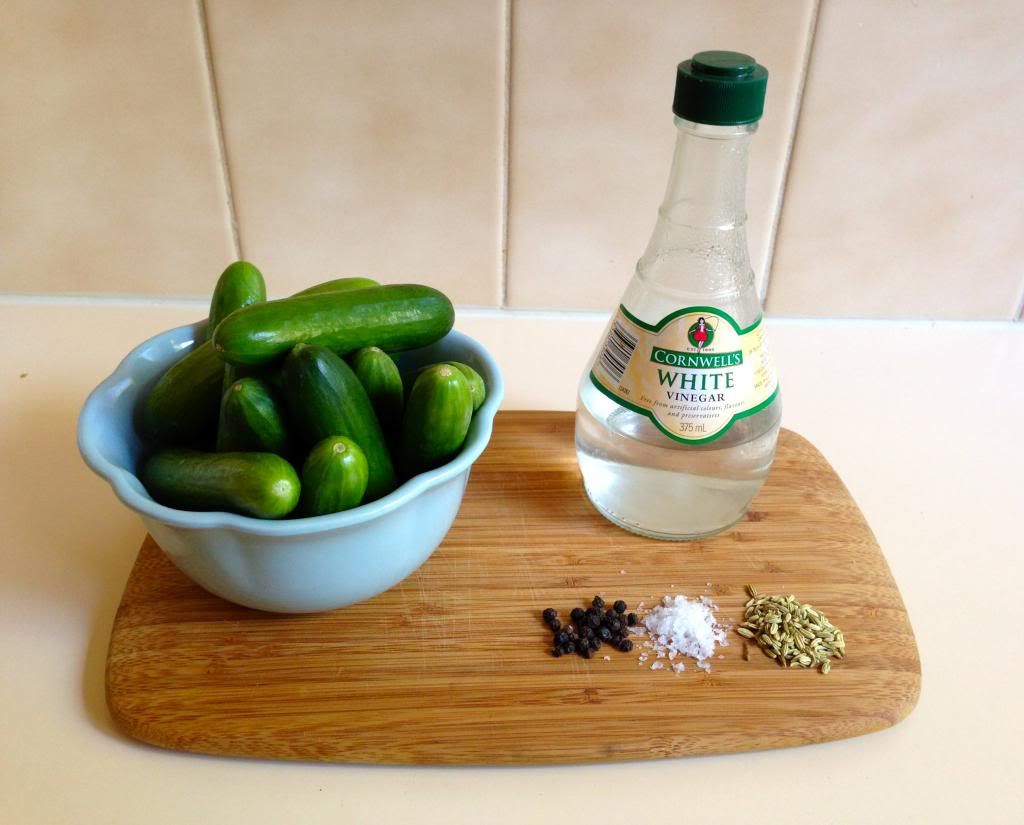 To sterilise you jars, bring a big pot of water to the boil. Drop the jars in carefully and boil for approximately 20 minutes. Preheat the oven to 120 degrees celsius and place a tray in the lower shelf of the oven - you will need enough room for the jars to stand up without touching the roof of the oven.
Place the jars on the tray in the oven, being careful not to touch the lid or the inside of the jar. Let the jars dry for 10-15 minutes and then carefully remove the tray from the oven and cool.
Using a mandolin, carefully slice the cucumbers lengthways. Fill with the cucumbers in the cooled jar, sprinkling every few layers with the seasonings and fennel seeds, until filled to the top. Pour in the vinegar slowly to cover the cucumbers. Seal and label. They should be ready to eat in 2 weeks time.