I'm not sure what the Bureau of Meteorology says, but it feels like it's been over 30 degrees for the 30 days straight (if we were a fancy restaurant, we'd be called 30'30' humans or something). With no aircon and 1970's insulation (ie. none) our flat has a tendency to become something of a hotbox. It's not fun to cook inside these days, so we've been barbecuing our little hearts out recently. So you can imagine how it felt to stand over some sizzling hot oil on a particularly scorching day. To say my forehead was a little shiny would be something of an understatement.
I knew I wanted to do a fried chicken cook up for our friends, but to be honest I hadn't mastered a recipe. No matter - I found some good sources round the traps who knew a thing or two about chicken of the fried variety. Matt Wilkinson, from
this post
, recommended soaking in buttermilk and mustard. I can't deny he's onto a winner there. He also suggested a quick dredge in breadcrumbs or flour and frying. I went with flour, because another learned meat man, our lovely butcher from Skinner and Hackett, had kindly passed on a chicken spice rub from Peter Watson. It was a cracker when paired with flour, salt and pepper.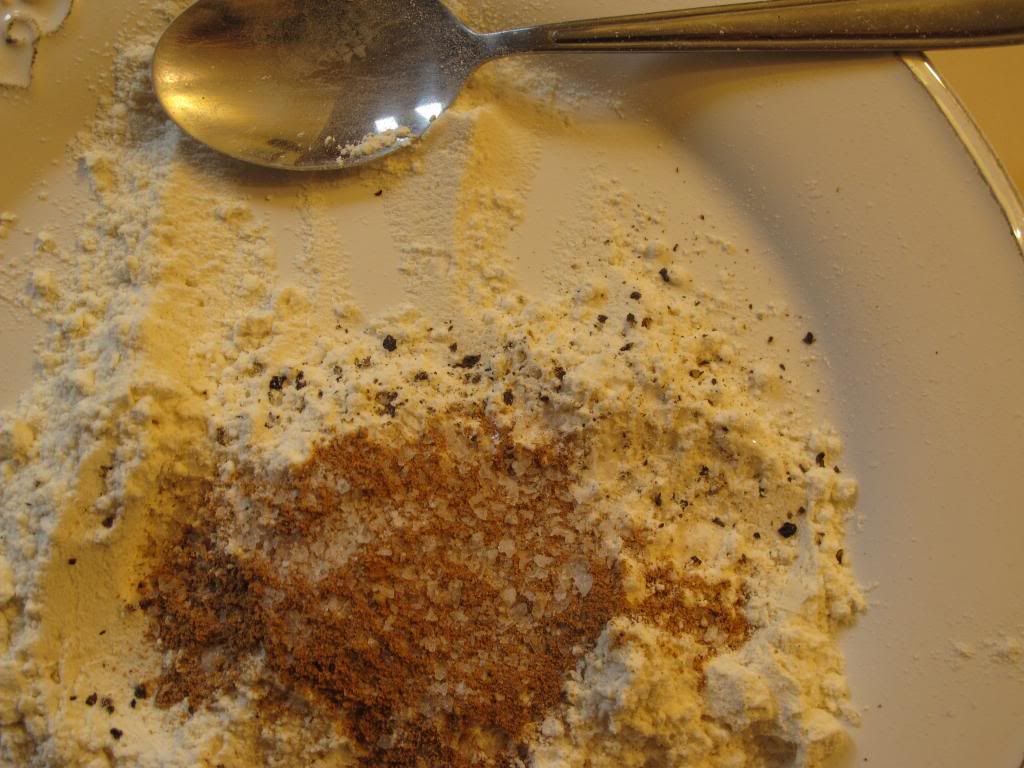 The cornbread, potato salad (with smoked yogurt) and greens all made for pretty special accompaniments to a fry up. What to drink with such a feast? You can't go wrong with a solid beer (my choice was a Coopers Green, but then I think it goes well with weetbix, so I may not be the best judge). Three is enough: you can relax and ignore the heat, but you're not at risk of your face falling off.
I've made another quick vid. It might be my favourite one yet. But I shouldn't play favourites - it's like choosing which child you love the most (that's easy, the one that will likely earn the most money and keep you comfortable in your old age). The music is by our friends' band, Nice Boy Tom. Check out their
facebook
to see where their next gig is at (mostly around Melbourne) and
iTunes
to pick up their album, A Collection of Short Songs.
Dessert was doughnuts with an affogato on the side. Our friend Will summed that one up: "There's absolutely nothing wrong with this." Doughnuts are super quick to fry up, and to be honest, I'd left the dough out most of the day to bubble up and they still puffed up wonderfully on frying - an easy do-ahead.
Many thanks to Matty, Will, Wal, Neeks, Amanda, Dommo, Eva, Jordo and Dominica for agreeing to take part in the video. You guys rock! I couldn't have picked better fried food models if I tried (that's not meant to sound as disparaging as it does, I swear).
Ingredients
10 chicken thigh fillets
1 litre buttermilk
2 tbsp dijon mustard
1 cup plain flour
1/2 cup chicken spice rub
salt and pepper
Vegetable oil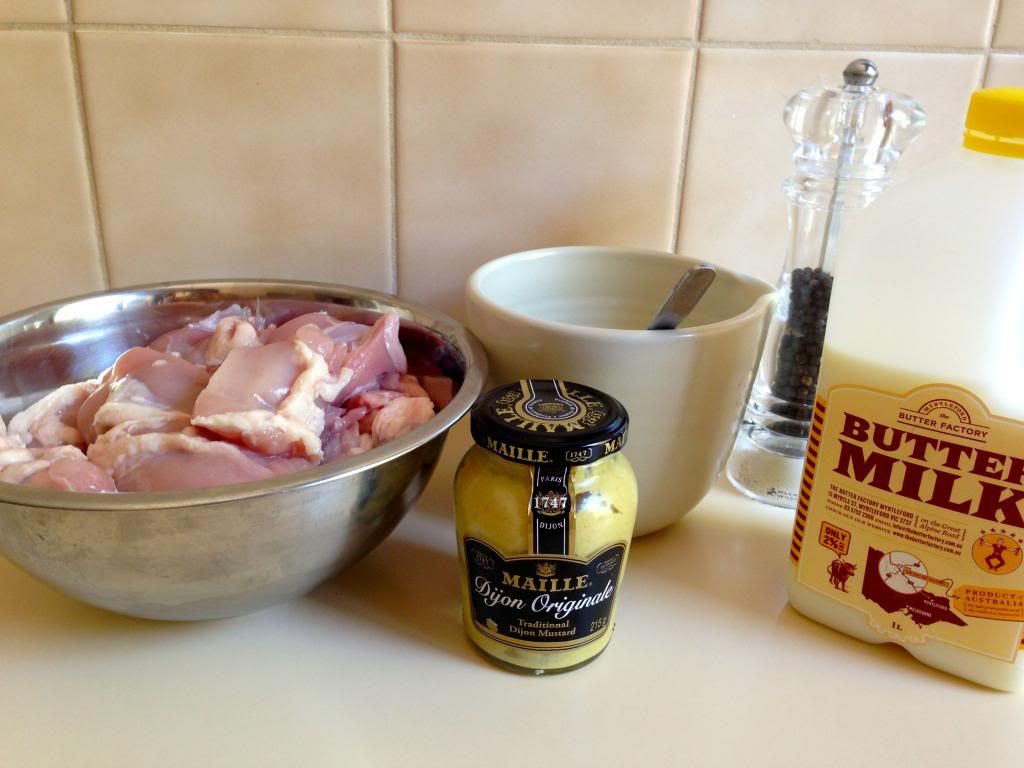 Cut thigh fillets in half and soak in buttermilk and mustard for four hours (or overnight if you're an eager beaver).
Combine the flour, spice rub, salt and pepper. Dredge the thigh fillets in the flour mixture.
Heat the vegetable oil in a deep pan. You want enough oil to completely submerge the thigh fillets, but not so much it overflows. The oil is hot enough when a little flour sizzles in the pan. Drop the coated fillets in the oil. Flip the chicken over every couple of minutes. It's done when the chicken is a deep brown colour (test a bit if you're not sure - no one will notice!)