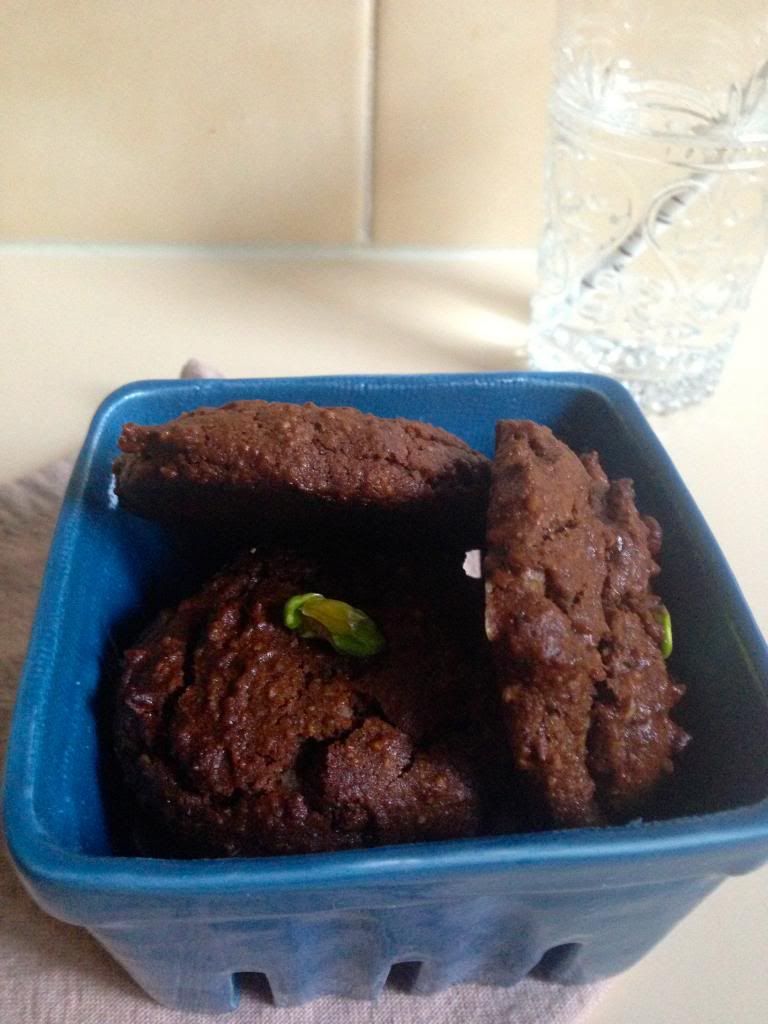 A guy in my team at work celebrated his seventh year with the organisation recently. When I remember to cook, I normally bake a little treat to acknowledge their hard work. This occasion represented a new challenge. When I first started at my new job, he joked that he was the 'V' word. Being the most inappropriate supervisor around, I automatically asked if he was a virgin. No Emma, not a virgin, but a vegan. Phew.
I don't normally feature vegan recipes here. Not intentional, it just doesn't normally occur to me that something may or may not be vegan. This was one of my first intentionally vegan recipes and I have to say, I liked the challenge and the outcome.
I based my recipe on one from food52.com. The recipe over there included Nutella, which, in Australia, is not vegan at all. A couple of other ingredients were given the ol' switcheroo and some quantities were changed. Nutella made way for coconut cream, which really upped the ante on that flavour profile. Maple syrup was swapped for golden syrup to embrace my Aussie roots. Their recipe also looked more dense than I was aiming for, so I included the baking soda and powder. They puffed up nicely.
This recipe will also suit a lactose intolerant person, and you can swap the flour for cornflour for a gluten free treat. But these are delicious whatever your requirements. I can happily report they'll appeal both vegans AND virgins.
Ingredients
3/4 cups hazelnut meal
1/4 cup shredded coconut
3/4 cups chickpea flour
1/4 cup plain flour
1/4 tsp baking soda
1/4 tsp baking powder
1/4 cup grapeseed oil
2 tbsp cocoa powder
2 tbsp coconut sugar
1/4 cup golden syrup
1/3 coconut milk
pistachios to garnish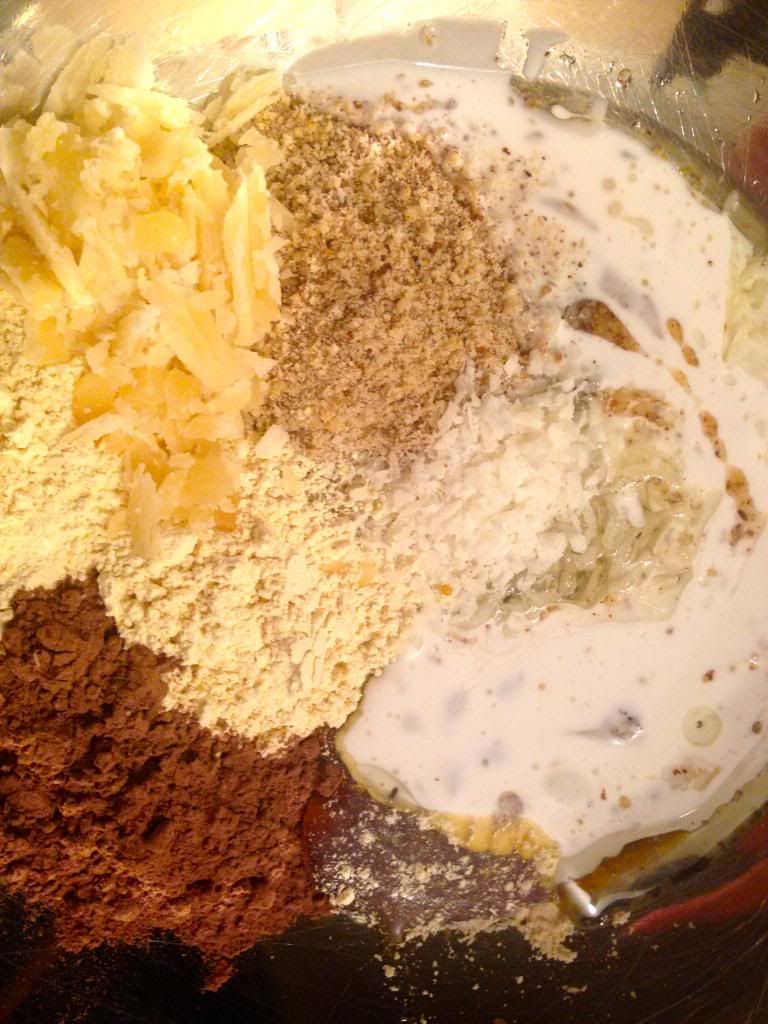 Preheat the oven to 190 degrees celsius. Line a baking sheet with paper.
Mix all ingredients in a bowl until a thick batter is formed. Place a spoonful of the mix on the baking sheet and top with a pistachio.
Bake for 15-20 minutes or until the biscuit will remove cleanly from the paper.