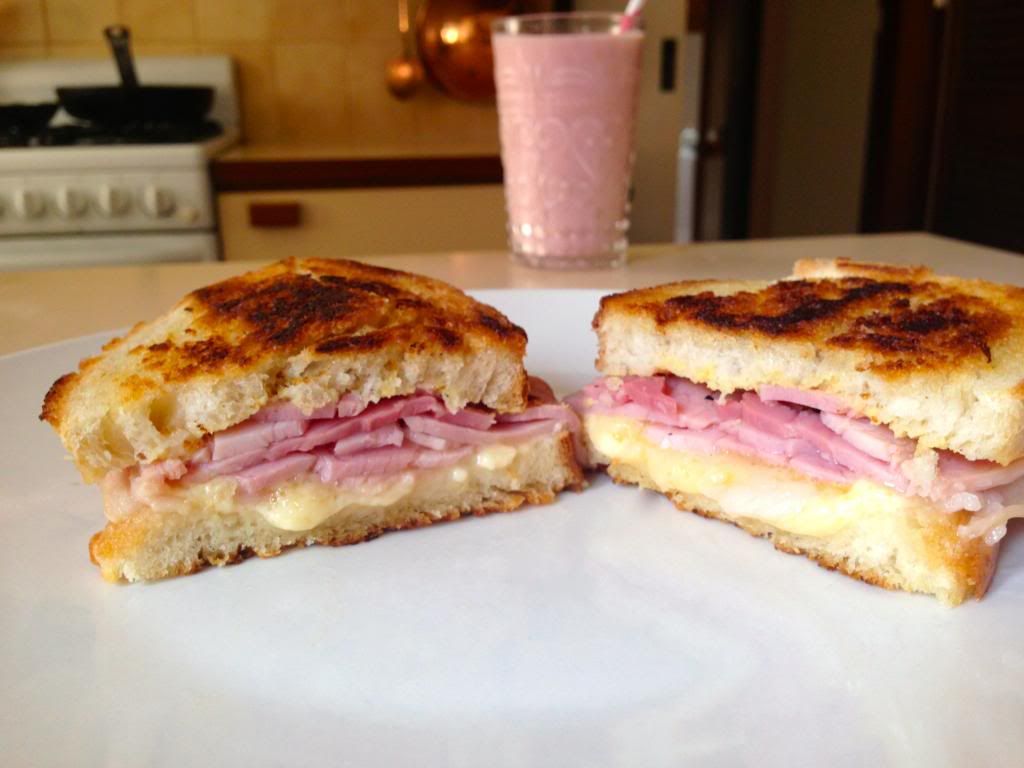 It's been 36 for the past couple of days in Melbourne. Normal people would have a salad for dinner and call it a day. Not I. I decide I can only manage a sandwich, but get carried away to the point I have the stove on for 30 minutes, heating the house beyond any reasonable person's breaking point.
Normally Melbourne is gorgeous in summer. Sure, it gets hot but a cool change usually sweeps in by 7pm and this Sweaty Betty can have a cool shower and sleep soundly all night long. The last few summers have been an entirely different story. We spend our evenings in front of a pathetic fan, wrestling sheets trying to get cool, slipping in and out of consciousness until the alarm sounds at 6.30am. If you think that sounds a touch dramatic, you'd be right. But you've probably also slept more than two hours straight over the past week, so our levels of acceptable drama are probably not equal right now.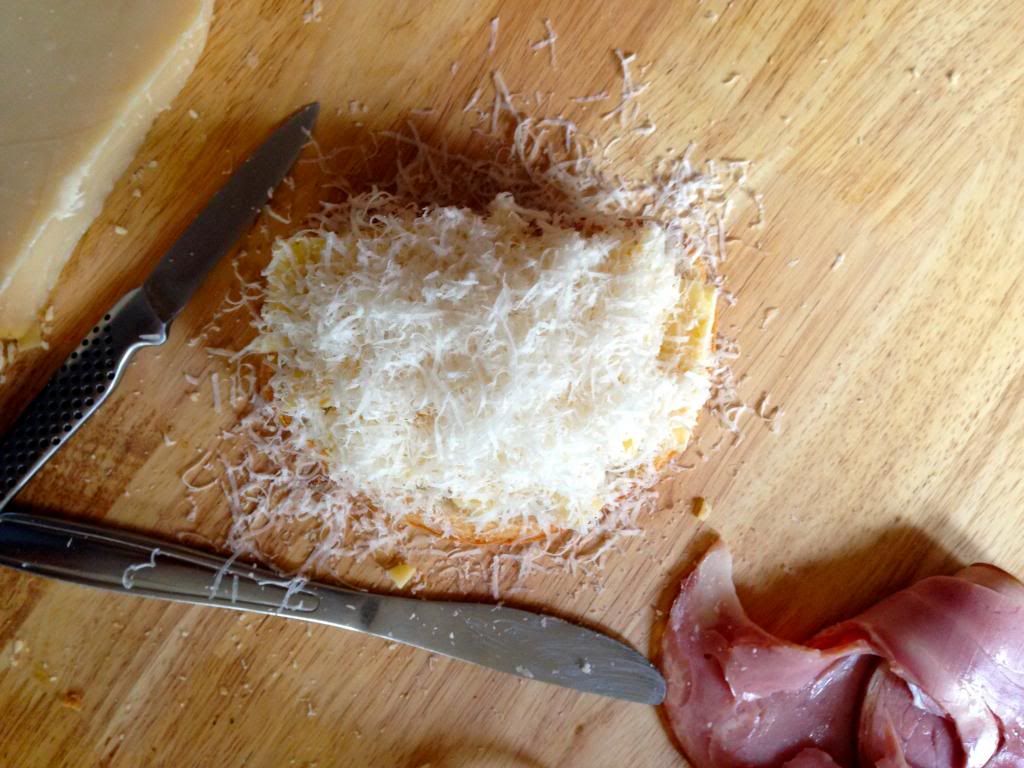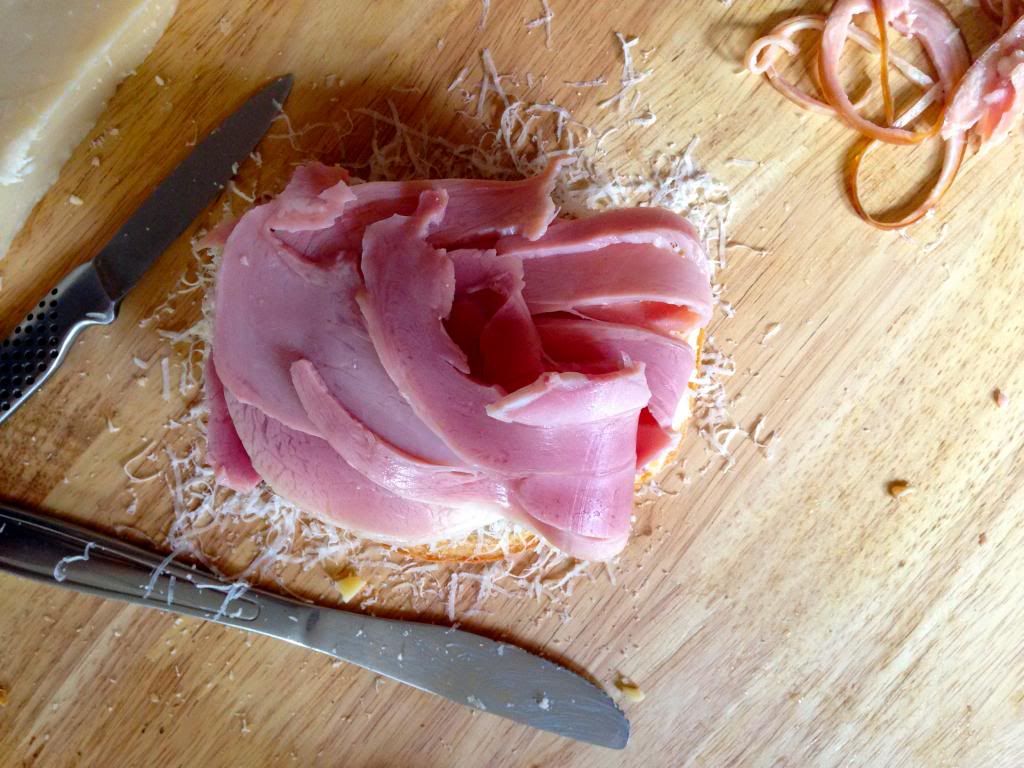 I've done myself a favour and whipped up some rice noodle salad for lunch, so I don't need to feel so bad about my food choices. But some evenings, I walk in the house and have a serious case of the "can't be effed"s. Tonight was one such night. Ham, cheese (well, three types of cheese), mustard and pepper. An awesome sourdough from Phillippa's and I am a happy and well fed woman.
If it were winter I would add a slice of tomato. I know, I know. Tomatoes are not in season in winter. But it feels too stewy (is stewy a word?) and stews belong in winter. I did, however, enjoy this with a strawberry milkshake. Not a smoothie. A milkshake, with icecream and all. It was a fantastically decadent way to demolish toasted sandwich.
In the meantime, bring on the change and cool this hot head, mother nature. Your name will remain lower case until you've delivered an afternoon in the low twenties. You have been warned.
Ingredients
2 slices of sourdough
Cheddar cheese (I also used a semi hard cows cheese and parmagiano reggiano)
2 slices of ham
1 tsp dijon mustard
Salted butter
Pepper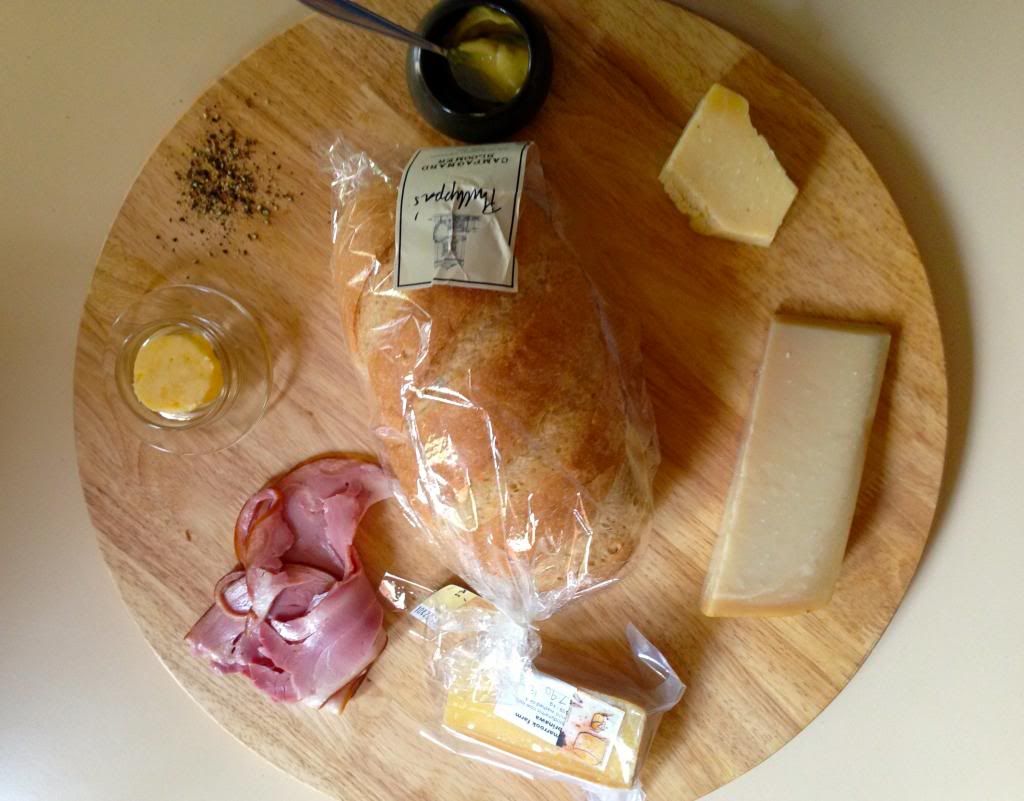 Butter the sourdough on one side only and place together with buttered sides facing each other. Spread with dijon and place ham over the top. Cover with cheese and quick grind of pepper. Sandwich with second slice of bread, with butter on the outside.
Heat a frypan over low heat and cook sandwich until golden on one side. Carefully flip the sandwich and cover frypan, cooking until second side is golden.