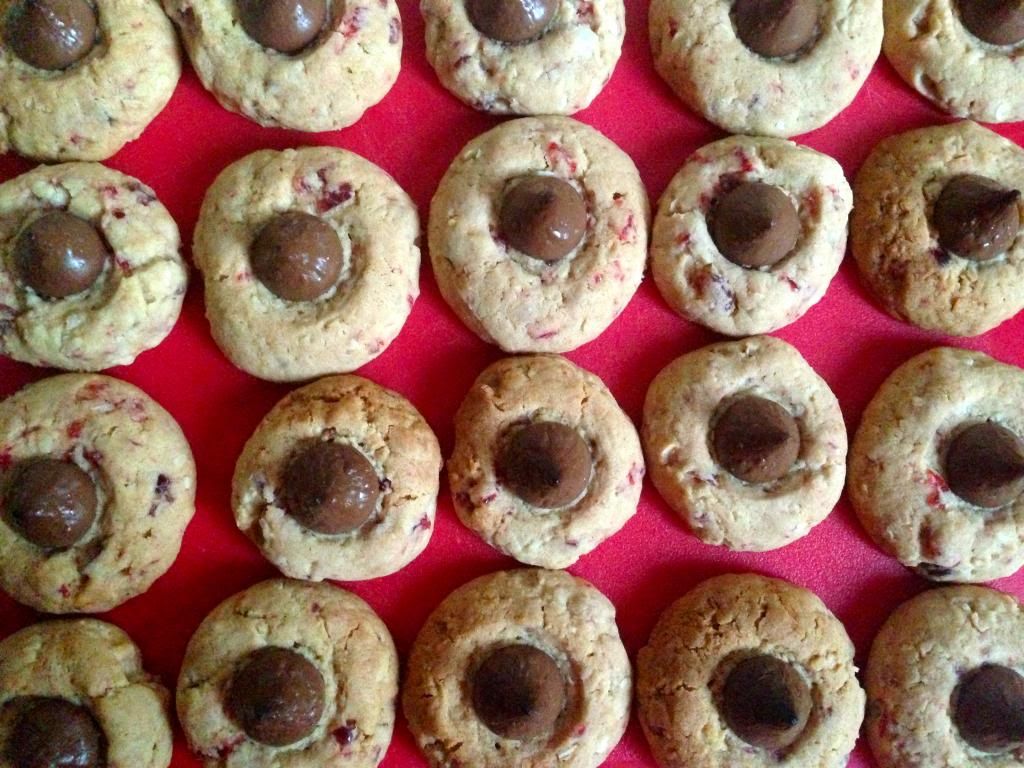 Do you remember when the icecream-version of chocolate bars came out? In Australia, two of the most celebrated chocolate bars are the Crunchie and the Cherry Ripe bar. I distinctly remember the day Sarah and I stumbled upon the Icecream Crunchie in the local milk bar. She declared it the best icecream ever made. To this day, it ranks up there with Light and Tangy chips as a game-changing snack food (there's such a thing in the Bennetto household. We also have a deal-breaking spag bol, if you must know.)
The Cherry Ripe icecream was not met with such adulation. It was good - don't get me wrong. But the key to a good icecream crossover is to be
better
than the original. That's a big ask with the Cherry Ripe. This chocolate is hard to top. Even though the chocolate was dark (a big no-no to our teenaged tastes), the cherry and the coconut was such a cracker combination we couldn't pass it up.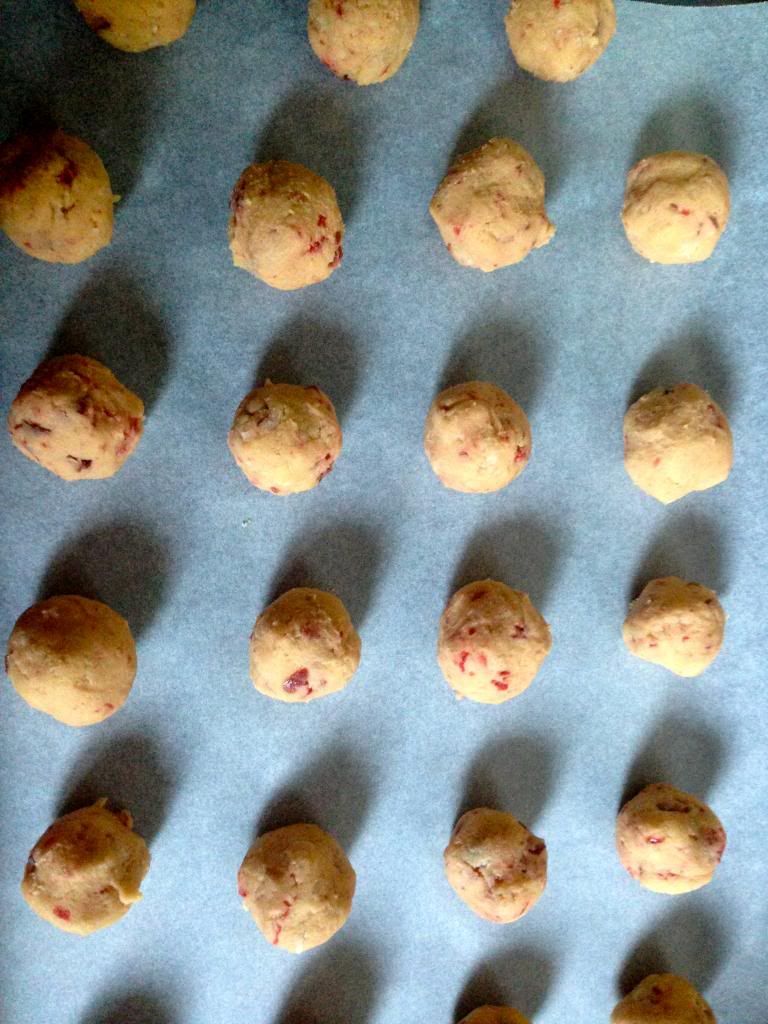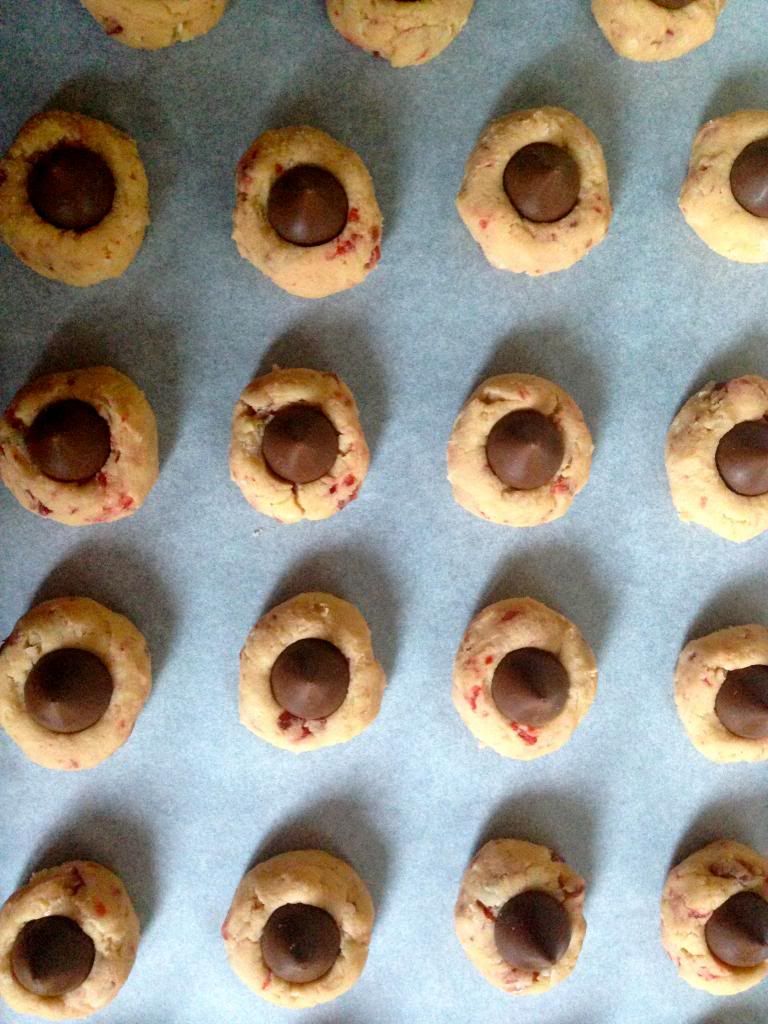 So
Biscuit Bonanza
got me thinking: could I take the Cherry Ripe Challenge and come out on top? Could I improve old faithful? Or am I just tarting up a chocolate that needs no improvement? I'll leave you to decide, but secretly, I think I've given her an edge she never realised she had.
Yes, she's a she, and no, it's not strange to assign sexes to chocolate bars. Or given them "edge".
Ingredients
2 3/4 cups plain flour
1 tsp baking soda
1/2 tsp baking powder
235g unsalted butter
3/4 cup brown sugar
1 egg
1 cup desiccated coconut
150g glace cherries
1 packet Hershies kisses, milk chocolate flavoured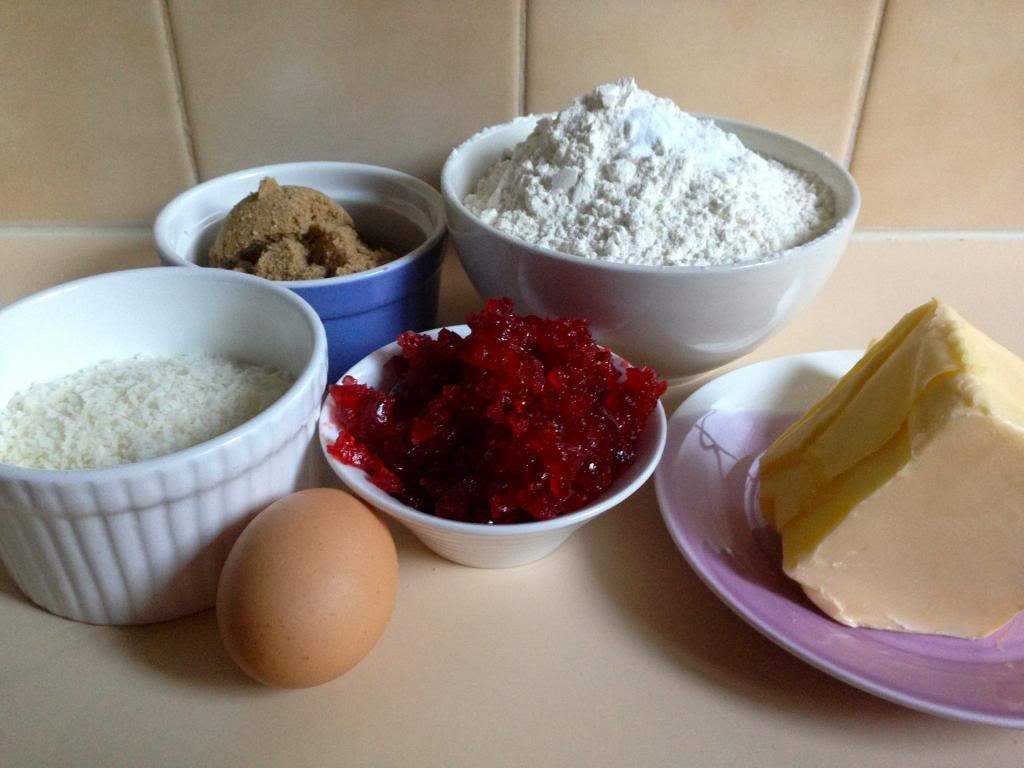 Preheat the oven to 190 degrees celsius. Line a baking sheet with paper.
Place the coconut in the food processor and blend for 1 minute until finely chopped. Empty the processor and add the cherries. Pulse until roughly chopped.
Cream the butter and sugar in a mixer with the paddle attachment until pale and fluffy. Add an egg and mix until combined. Add the coconut and cherries, mix for one minute and add the flour, baking powder and baking soda. Mix until combined.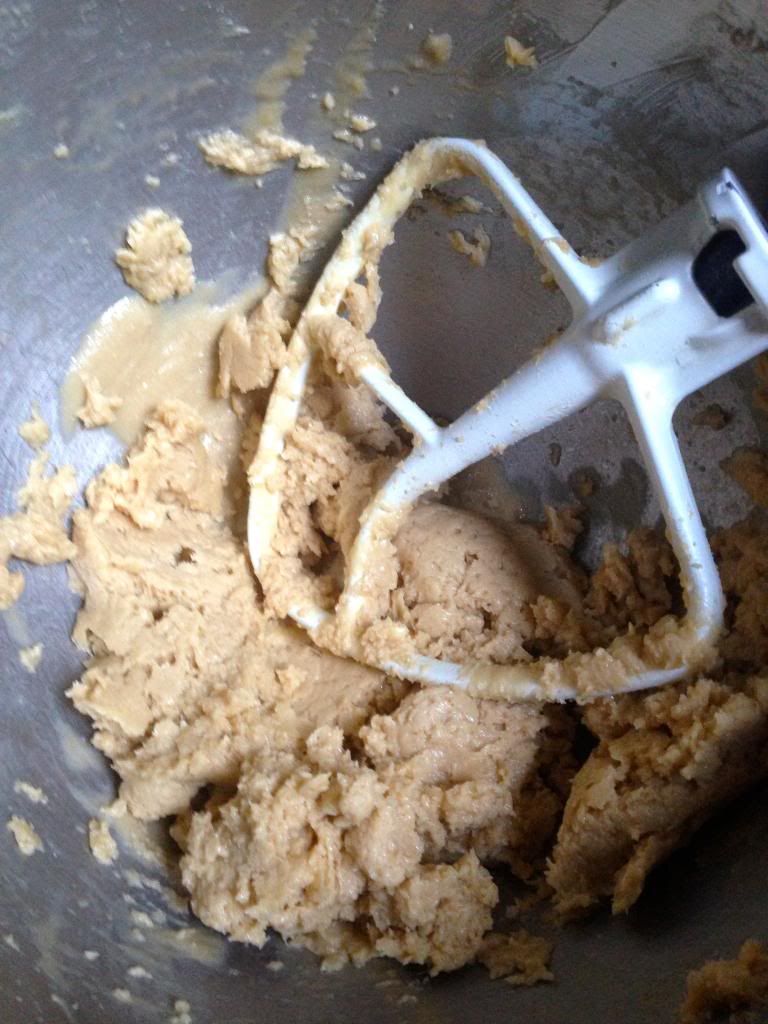 Roll out the dough into small balls (approximately 1 tablespoon in size) and place onto the baking paper. Place one chocolate on top of each ball and press in slightly.
Bake for 12-15 minutes or until just turning golden.